July 1, 2021
Trust your instincts when GPS leads you astray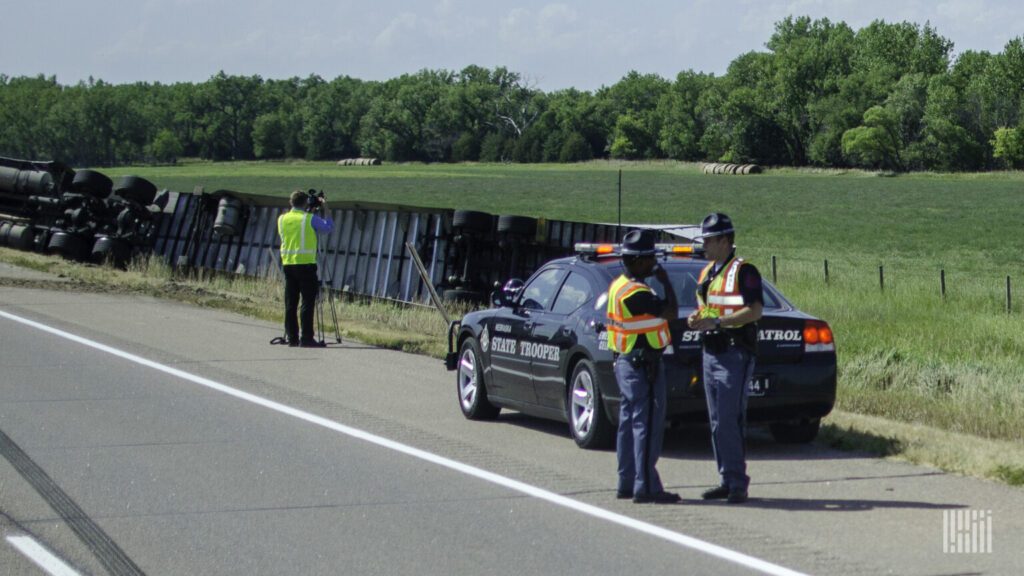 Maps will never steer you in the wrong direction
The semi truck may be king of the road, but its dominion only reaches so far; there are certainly places it doesn't belong.
However, with time crunches, traffic, construction work and other constraints along the way, many commercial drivers opt for the fastest route even if it means straying far off the beaten track.
Brian Runnels urges drivers not to blindly trust GPS devices. As Reliance Partners' director of safety and a veteran driver, he explains that the best navigational tools are often an old-fashioned map and the driver's own instincts.
"When drivers rely solely on GPS, it seems like they'll eventually find themselves in a bad situation," Runnels said.
If the road suddenly narrows or appears to lack commercial traffic; if it looks like it twists and turns up jagged terrain; or especially if warning signs are present, that would be the time to turn around if possible — it may already be too late.
As the industry encourages more trust in technology, GPS-related semi truck accidents continue to make headlines. Truckers should always trust their gut feelings and rely on a road atlas to greatly avoid these situations.
In Tennessee, emergency services spent 12 hours cleaning up the spill from an overturned tanker truck. The driver of the wrecked truck, hauling 4,500 gallons of motor oil, told reporters that he "took his GPS for granted, kind of got distracted and went down the wrong route in some unfamiliar territory on a county back road."
Commercial drivers are encouraged to heed road signs prohibiting large vehicles from a thoroughfare, but even this isn't enough to deter some.
One West Virginia community reportedly sees tractor trailers bottom out "once or twice a week" at a specific railroad crossing in town. The police chief expressed frustration with many truck drivers not reading the warning and detour signs, as well as failing to see the steep grade of the intersection as a potential hazard.
Runnels spoke of one incident in his home state of Indiana where a semi truck took a detour across a historic bridge with a 6-ton weight limit — with warning signs duly posted. As expected, the bridge buckled.
Runnels attributes accidents like these to wholehearted trust in GPS devices and failure to develop street smarts. That is why he always brought an atlas or road map aboard every haul.
"I would compare the route the company gave me to my map, and by the mileage I'd know how far I could make it," Runnels said of his old-school techniques. "I would then pull out a truck stop guide to see what was in that area. I knew exactly where I was going, and there was no guesswork to it."
His rationale for maps is that they'll never steer you in the wrong direction. Runnels isn't against the use of GPS navigation per se, he only warns that these devices aren't always designed with truckers in mind. That's especially true for basic navigation services like Google Maps or Apple Maps.
"I wouldn't let a student [driver] that was in my truck use a GPS until they learned how to read a map. They learned how to utilize the first 10 or 15 pages that have a ton of information on things like bridge laws, major low clearances and restricted routes," Runnels said. "Maybe towards the end if I saw that they were becoming pretty proficient at map reading, I would allow them to use the GPS to compare it up against what a map said; oftentimes there were differences."
Runnels explains that several trucker-specific atlases have road information far greater than what any GPS can deliver.
One such guide is the 2022 Rand McNally Motor Carriers' Road Atlas. This handbook details state and national designated routes, as well as updated restricted routes, low clearance and weigh station locations. Also included are hazardous materials regulations, road construction and conditions hotlines, and a 22-page mileage directory including over 40,000 truck-route-specific and city-to-city mileages.
"It's a pretty simple tool to use to find that information. Maybe it is past its prime, but until we no longer see drivers ending up in places they shouldn't be, I think it's a pretty solid tool to work with," Runnels said. "I'm kind of a fiend for maps; I love to look at them. When I study one before hitting the road, everything makes sense."