November 18, 2022
Post-accident violations? They may be challengeable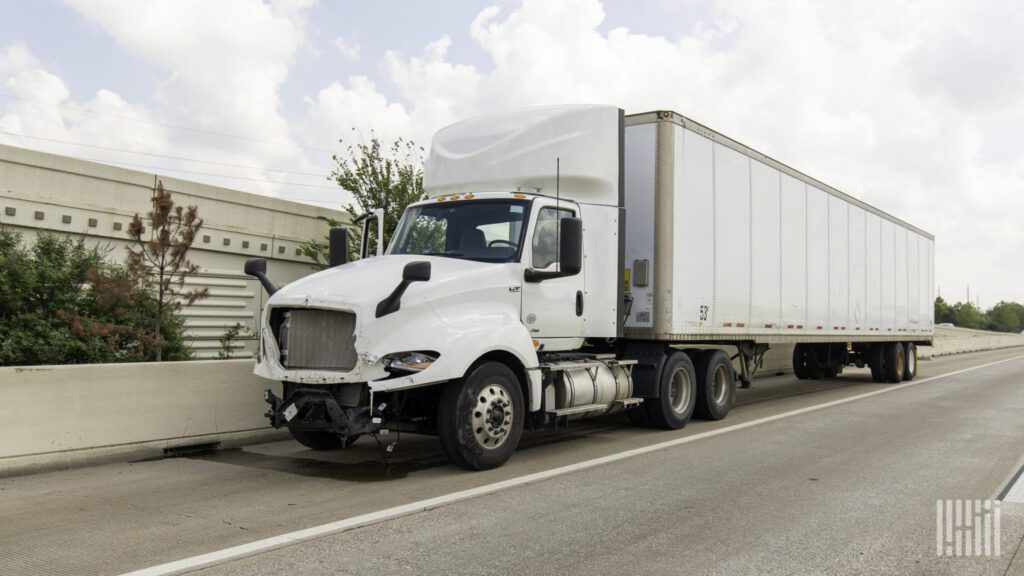 It's important to remember not to take CSA violations at face value
Has a post-accident inspection ever blemished your compliance, safety and accountability score? If so, there's a chance it could be reversed.
"Violations that occur as a result of an accident are not supposed to count toward your CSA score," said Robert Kaferle, Reliance Partners' vice president of safety.
However, carriers far too often accept the penalty as just a byproduct of the accident investigation process when this simply isn't the case — or at least it shouldn't be.
Inspectors make mistakes, too.
Carriers that feel they've wrongfully received a violation should use the Federal Motor Carrier Safety Administration's DataQ system to review the charge. This simple trick may save your CSA score from rising a few points.
Kaferle recently helped a carrier client through this exact scenario. The carrier was perplexed after noticing its CSA score had slightly risen after one of its drivers experienced an accident.
Thankfully, the damage was minor — a busted trailer light and a gash to one of the tires. But the post-accident inspector showed little interest in how or why the damage was there. What only mattered was that damage was present, thereby deeming the driver to be in violation.
With the carrier facing both FMCSA and state-level violations, Kaferle knew just what his client should do — DataQ. And to its amazement, each charge was dropped.
"I want to make sure that every carrier reviews their post-accident report carefully and DataQ any violations received that were caused by the accident," Kaferle said.
In short, DataQs allows users to track and petition a review of federal and state data issued by the FMCSA that's believed to be inaccurate or incomplete. Kaferle explained the DataQ process extensively in a recent FreightWaves article headlined "Insurance FAQ: What exactly is DataQs?"
"If you can find a logical and reasonable basis to challenge a violation, then you should absolutely DataQ," Kaferle said.
However, he warns against thinking every violation can be reviewed. Indisputable violations will be rejected, ultimately wasting everyone's time.
Although the review process could take a couple of hours or days to weeks or even longer, Kaferle urges carriers to be patient — because the wait can be totally worth it.
Carriers can learn more about DataQs by visiting www.dataqs.fmcsa.dot.gov/.