November 19, 2018
Reliance Partners Names Chief Sales Officer and Location in Austin, TX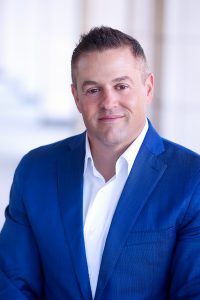 RELIANCE PARTNERS NAMES CHIEF SALES OFFICER AND ANNOUNCES NEW LOCATION IN AUSTIN, TX
Chattanooga, Tenn. – November 19, 2018 – Reliance Partners is pleased to announce the addition of Brandon Richards as Chief Sales Officer and growth into the Austin market.  Richards is a veteran insurance professional with more than 17 years in the commercial transportation insurance space. Brandon's addition also marks the opening of a new Reliance Partners location in Austin, TX where the agency plans to rapidly expand its team adding 50 employees in the next 36 months.
"Its a big win for our team to have Brandon on board," says Reliance CEO, Andrew Ladebauche. "Brandon's insurance and fleet risk management experience will be a key driver to our growth as an agency, especially in the Midwest."
Prior to his insurance career, Richards served in the US Army for 6 years in Texas, Virginia, Kentucky, and Bosnia. He has been married to his wife Kelly for 19 years, and they are both fitness enthusiasts and enjoy travel, great food, and the outdoors. Kelly and him are active members in Cornerstone Church of San Antonio and also involved in several non-profits.
Reliance was recently featured in Inc Magazine as a member of its 5000 Fastest Growing Privately-Held Companies from 2016-2018, Inc. Magazine's '50 Best Workplaces,' and in Fortune as one of "America's Best Workplaces."
Reliance Partners is one of the fastest-growing commercial insurance agencies in the country. The company has locations in Chattanooga, Tenn., Birmingham, AL, Chicago, IL, Austin, TX, Milwaukee, WI, Vero Beach, FL and Victoria, TX with a national client base largely concentrated in the transportation and logistics space, in addition to a fast growing presence in other lines of business insurance. The company was incorporated in 2009 by a group of individuals with a common goal: to be the best agency in the insurance industry.
To learn more, please visit us:
LinkedIn: Reliance-Partners
Twitter: @truck_insurance
Facebook: ReliancePartners
Instagram: @ReliancePartners