March 17, 2023
Are you recognizing the right drivers?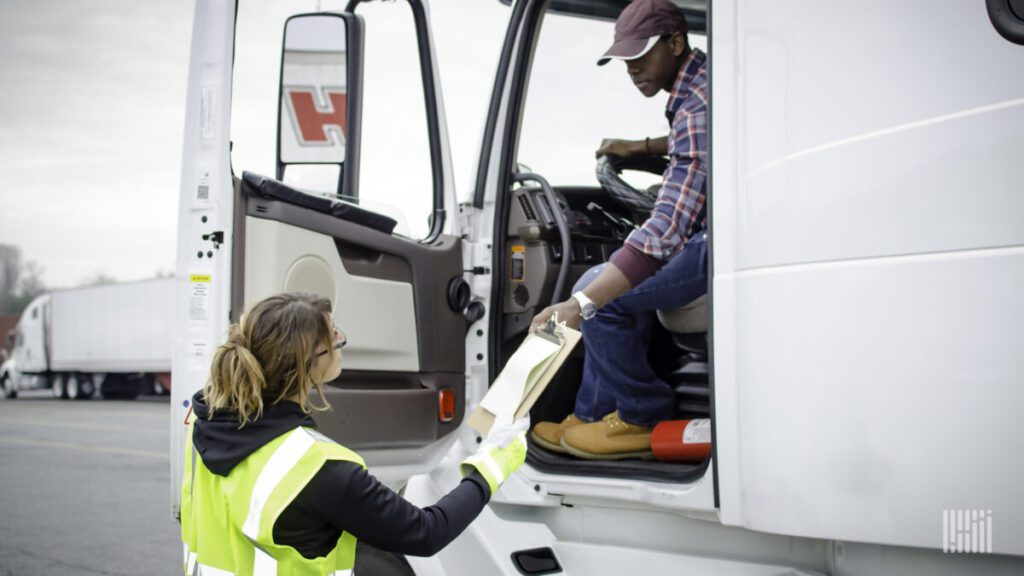 Why a good safety culture can help your business flourish
How do you define a "good" driver?
For many carriers, that definition begins and ends with those who deliver as much freight as possible on time. After all, this is how carriers generate revenue.
Robert Kaferle, vice president of safety at Reliance Partners, a trucking insurance agency and provider of safety consulting, urges fleet owners to measure drivers beyond who makes the most deliveries.
While most companies expect their drivers to be compliant with regulations and company policies, some make the mistake of not recognizing their drivers for doing so.
Instead, they praise those who delivered the most loads, regardless of what hours of service regulations might have been broken to do it.
"You can have one driver who is labeled as a 'good driver' because he always delivers freight on time and another driver who is labeled as an 'average driver' because he doesn't take loads that violate hours of service or doesn't do things that risk safety but averages fewer miles per hour than the 'good driver,'" Kaferle said.
Kaferle believes this stigma needs to change. Carriers can start by adopting a holistic approach with an emphasis on safety when evaluating a driver's performance.
"A good driver doesn't just get from point A to point B when expected," Kaferle said. "It means, but isn't limited to, having no violations, adhering to hours of service, making sure his paperwork is accurate and complete, having good customer service and delivering freight on time."
Drivers who can balance all of their duties and do them well actually contribute to a company's overall financial well-being.
For instance, drivers who stay current on maintenance and regularly do their pre- and post-trip inspections will help keep the vehicle in healthy, working condition for longer. This helps prevent premature equipment failure and avoid vehicle violations during roadside inspections.
Additionally, safe drivers who maintain legal speed limits can mitigate fuel costs. It's widely cited that trucks that stay within the 55 to 60 mile per hour range enjoy the best fuel economy, with a .14 mpg reduction in fuel efficiency per mph increase.
Carriers can also save money on insurance costs by employing drivers who follow Federal Motor Carrier Safety Regulations, allowing the company to keep down their Safety Measurement System (SMS) scores.
"The lower the perceived risk, the lower the rate. Risk is evaluated partly on your SMS scores that are configured with driver violations. The higher your SMS scores and your accident ratio, the higher your premiums can be. It's a way to evaluate the risk that insurance companies take on. There's no getting around that," Kaferle said.
Poor SMS scores also have a domino effect, which can cause drivers to be pulled over for inspections more often and impact their productivity over time.
The best way to attract and encourage safety practices within an organization begins with a top-down approach, according to Kaferle. The owner must recognize the advantages of a safety culture and support it in practice.
If safe drivers don't see evidence that their company values their efforts, it is possible they will see this as a red flag and leave for another company with better SMS scores and appreciation of safe drivers.
To combat this, Kaferle recommends carriers create a recognition program for drivers who had no violations each month, regardless of whether they had a roadside inspection. This takes both little time and effort but can make a big difference.
Releasing a list of drivers with no violations, for instance, creates positive peer pressure because every driver in a fleet knows who is on the list. It not only is a positive reinforcement for compliant drivers, but it encourages drivers not recognized this time to perform better in order to get their names on the list next time.
Carriers seeking to improve their safety program, or other areas like maintenance, equipment trade-in cycles, lanes and operational structures, can contact Reliance Partners to receive guidance on how they can improve.
Reliance Partners helps carriers grow a holistic, healthy environment at their organizations, which ultimately facilitates a safer culture, allowing carriers to protect and keep their most important resource — drivers.