August 15, 2023
Reliance Partners Honored as Inc. 5000 Fastest-Growing Private Company 2023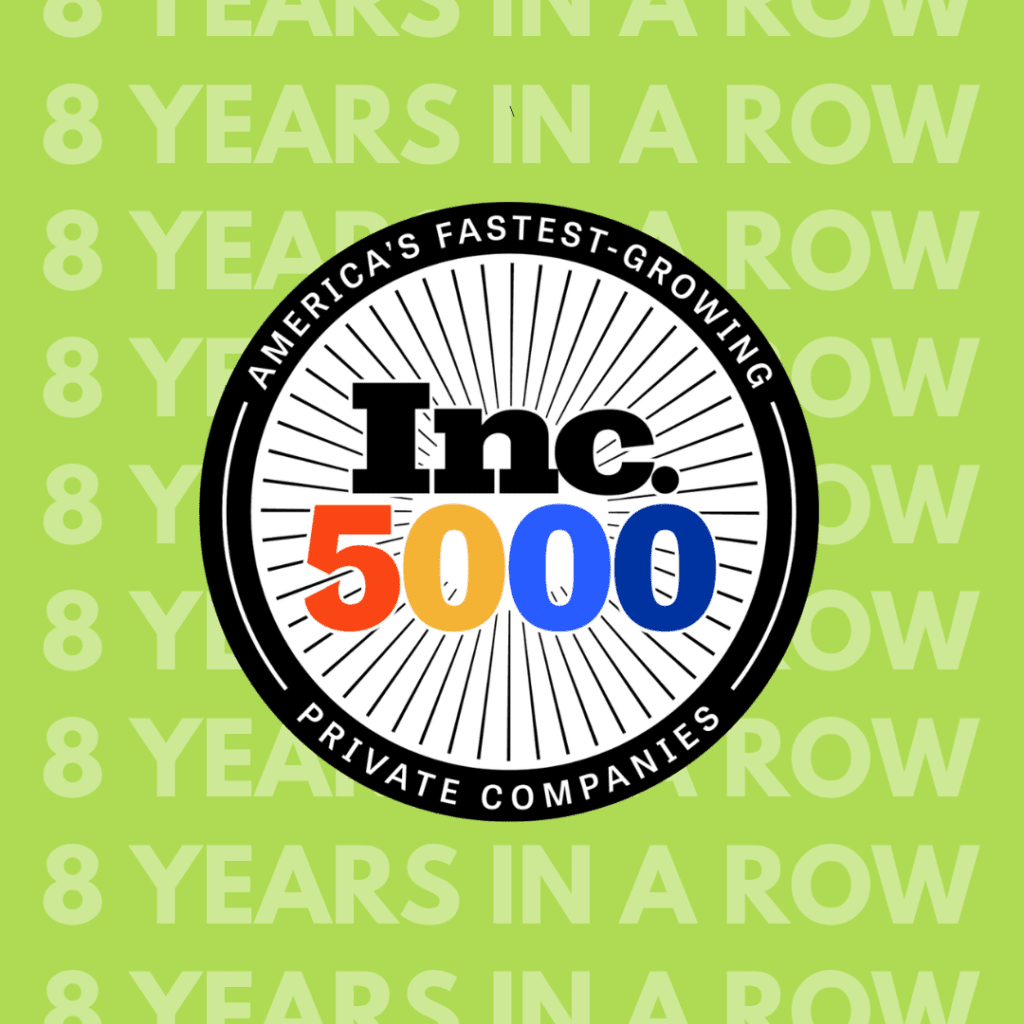 We are elated to announce that Reliance Partners has achieved a significant milestone yet again! For the eighth consecutive year, we have secured our position on the Inc. 5000 list, a testament to our dedication to innovation and excellence in our industry.
Headquartered in Chattanooga, TN, Reliance Partners has grown exponentially under the leadership of President Chad Eichelberger and CEO Andrew Ladebauche. Our journey began in 2009 in the heart of Tennessee, and today, we're thrilled to operate from nine different locations across the nation, shaping the landscape of the trucking and logistics industry.
"The recognition on the Inc. 5000 list for eight successive years emphasizes the remarkable consistency of our team and their commitment to driving Reliance Partners towards successful growth," stated Andrew Ladebauche. "This achievement wouldn't have been possible without the collective effort and support of our exceptional team and valued clients."
The Inc. 5000, an annual feature by Inc. Magazine, highlights the fastest-growing private companies in the U.S., showcasing exceptional revenue growth and resilience. It's a testament to each company's innovation and economic contribution, reflecting their ability to thrive amidst challenges. This list underscores the collective impact of these businesses on growth and job creation.
We extend our heartfelt appreciation to Inc. for recognizing our commitment to progress and innovation. The dedication of our team, coupled with the trust of our clients, has been the driving force behind our continued success. As we celebrate this achievement, we also congratulate all the remarkable companies that share this honor with us.
For a comprehensive view of the Inc. 5000 list, including detailed company profiles and an interactive database, please visit www.inc.com/inc5000.
For more information about Reliance Partners and the solutions we offer, please visit our website www.reliancepartners.com. We remain dedicated to driving excellence and shaping the future of the trucking and logistics industry.
About Reliance Partners
Reliance Partners, founded in 2009, has rapidly become the fastest growing organic insurance agency in the US, witnessing an impressive surge from $95 million in 2018 to nearly $500 million in premiums today. Specializing in trucking and logistics, we serve approximately 10,000 motor carriers and 800 freight brokers, supported by a diverse team representing over 31 nationalities and 25 languages. Our commitment to innovation is evident through our cutting-edge technology disrupting traditional practices and our ambitious goals.
About Inc. and the Inc. 5000
Methodology
Companies on the 2023 Inc. 5000 list are ranked based on their percentage revenue growth from 2019 to 2022. To qualify, companies must have been founded and generating revenue by March 31, 2019. They must be U.S.-based, privately held, for-profit, and independent as of December 31, 2022. The minimum revenue required for 2019 is $100,000, and the minimum for 2022 is $2 million.
Inc. Business Media is a prominent multimedia brand that focuses on entrepreneurs, aiming to inform, educate, and elevate the profile of innovative individuals who are shaping the future. Through its various channels, Inc. reaches over 50 million people, offering content through events, print, digital platforms, video, podcasts, newsletters, and social media. The annual Inc. 5000 list, produced since 1982, analyzes company data to rank the fastest-growing privately held businesses in the United States. Being part of this prestigious list provides businesses with recognition, credibility, and a platform to connect with other top industry players. For more information, please visit www.inc.com.