May 5, 2020
Inc. Magazine Announces Annual List of Best Workplaces for 2020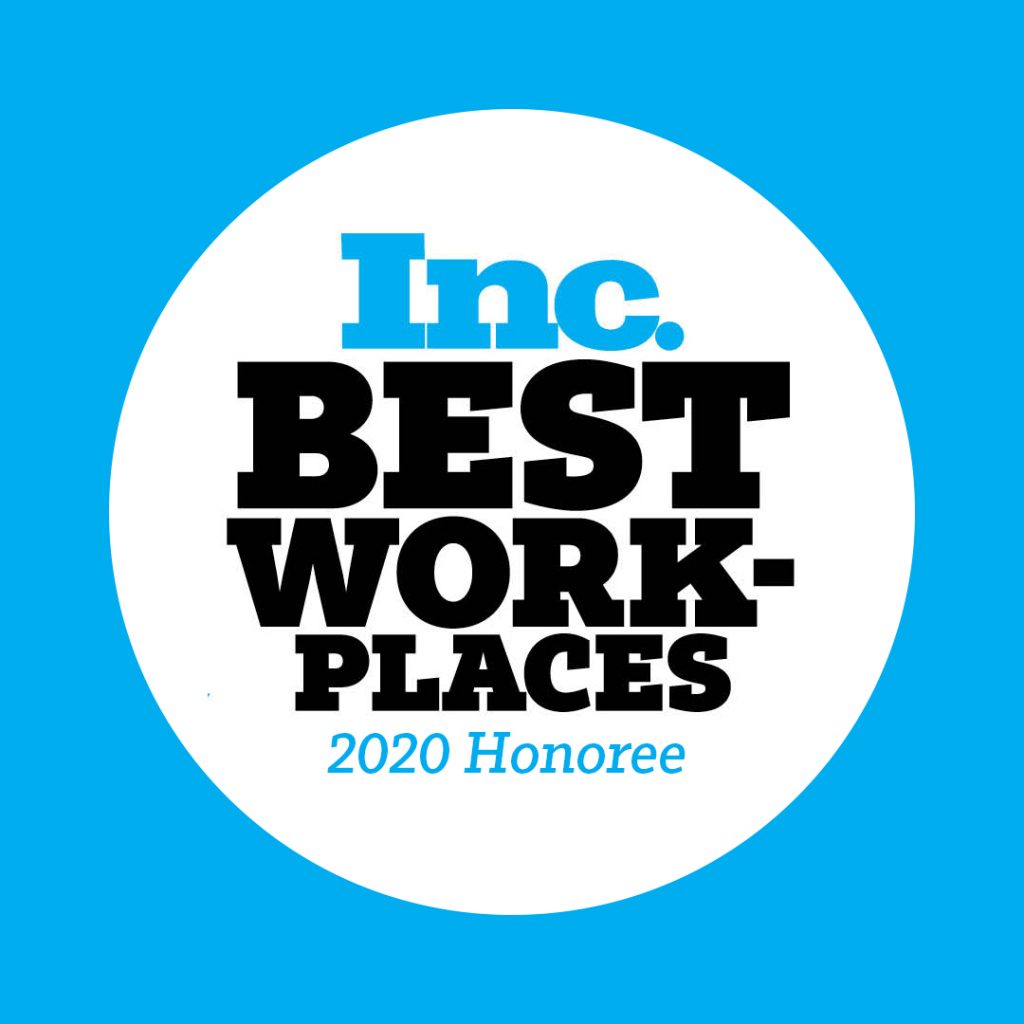 Chattanooga, TN (May 6, 2020) – Reliance Partners has been named to Inc. magazine's annual list of the Best Workplaces for 2020. Hitting newsstands May 12 in the May/June 2020 issue, and as part of a prominent Inc.com feature, the list is the result of a wide-ranging and comprehensive measurement of American companies that have created exceptional workplaces through vibrant cultures, deep employee engagement, and stellar benefits.
Reliance Partners brings young, energetic startup culture to an old-school industry–a competitive advantage in an evolving market. Reliance places considerable effort into stitching together a workplace that is both challenging and supportive, and where people come to celebrate work every day. Our mantra has always been "people, not employees," so the human experience is a priority for us. Culture First prioritizes the human experience within the workplace to support, engage, and empower the people who work with us.
Collecting data from more than 3,000 submissions, Inc. singled out 389 finalists for this year's list. Each nominated company took part in an employee survey, conducted by Quantum Workplace, on topics including trust, management effectiveness, perks, and confidence in the future. Inc. gathered, analyzed, and audited the data. Then we ranked all the employers using a composite score of survey results. This year, 73.5 percent of surveyed employees were engaged by their work.
The strongest engagement scores came from companies that prioritize the most human elements of work. These companies are leading the way in employee recognition, performance management, and diversity. It is a different playbook from a decade ago, when too many firms used the same template: free food, open work environments, and artifacts of "fun."
"Reliance is proud to be honored as a Best Workplace by Inc.," said Andrew Ladebauche, CEO. "We wouldn't be where we are today without our amazing team."
"Building a great corporate culture comes only from strong leadership," says Inc. magazine editor-in-chief Scott Omelianuk. "The companies on Inc.'s Best Workplaces list are setting an example that the whole country can learn from, especially now, when company culture is more important to the workforce than ever."