August 23, 2022
Brake Safety Week Now Underway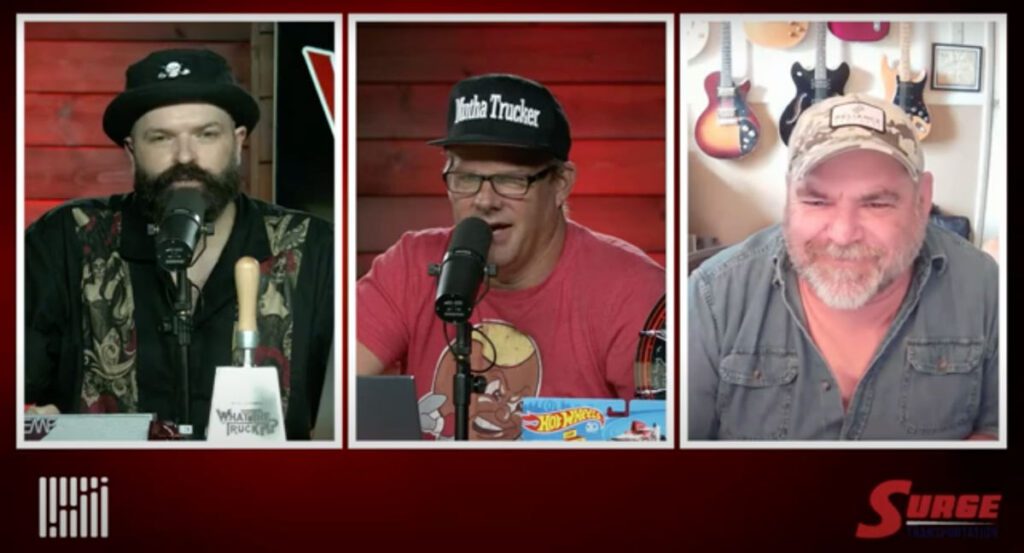 CVSA carrying out North American standard inspections through Saturday
Drivers, don't forget that roadside inspections last through Saturday.
The Commercial Vehicle Safety Alliance's (CVSA) annual Brake Safety Week is in full swing throughout the United States, Mexico and Canada, so taking care of any brake-related issue now should be a top priority or else it could cost you.
Reliance Partners Director of Safety Robert Kaferle joined FreightWaves' WHAT THE TRUCK?!? to remind drivers of the violations inspectors are looking for and that proper pre- and post-trip inspections are the only sure way to remain stress-free.
"Drivers should look at the hoses and glad hands while hooking up their trailers, making sure everything is in line," Kaferle said. "You're looking for visual clues as to any issues there."
Kaferle says they will be especially meticulous about brake hose chafing. But inspectors will also be on the lookout for missing, non-functioning, loose, contaminated or cracked parts on the brake system and broken springs in the spring brake housing section of the parking brake. They'll also look for slack adjusters that aren't the same length and listen for audible air leaks around the brake components and lines, in addition to other visual analysis.
The CVSA's roadside inspections are targeting brake-related violations, as they comprise the largest percentage of all out-of-service vehicle roadside inspection infractions. In fact, the organization states that 38.9% of all out-of-service vehicle violations accounted for during last year's International Roadcheck were brake systems and brake adjustment-related, the most of any other category.
Though braking is paramount in this week's inspections, Kaferle urges truckers to also take care of lights, tires and reflectors, as these components are the most visual and will get you pulled over fast, subsequently triggering a full inspection.
But he said these can be largely taken care of if proper pre- and post-trip inspections are carried out. This is the only way to ensure you're not blindsided with a violation or two down the road.
"Do it right. It's going to save you time and money. It's also going to save people's lives," Kaferle said. "Don't take it as something that you have to do but rather as something that you need to do. Your life may depend on the safe operation of your vehicle, so do it right."
Though it's not too late to make quick fixes, Kaferle reminded that it shouldn't come down to the middle of Brake Safety Week to take the effort seriously. He argues routine maintenance should be carried out by fleets throughout the year.
"From a service standpoint, your maintenance team should be focused on this all year long," he said. "If you're seeing a lot of brake violations throughout the year on your SMS [safety measurement system] scores, these violations are telling you to address some critical issues in your maintenance program."