July 28, 2022
CFO Calls Trucking Comparisons to 2019 'Hollow Victory,' Expects Bumpy Road Ahead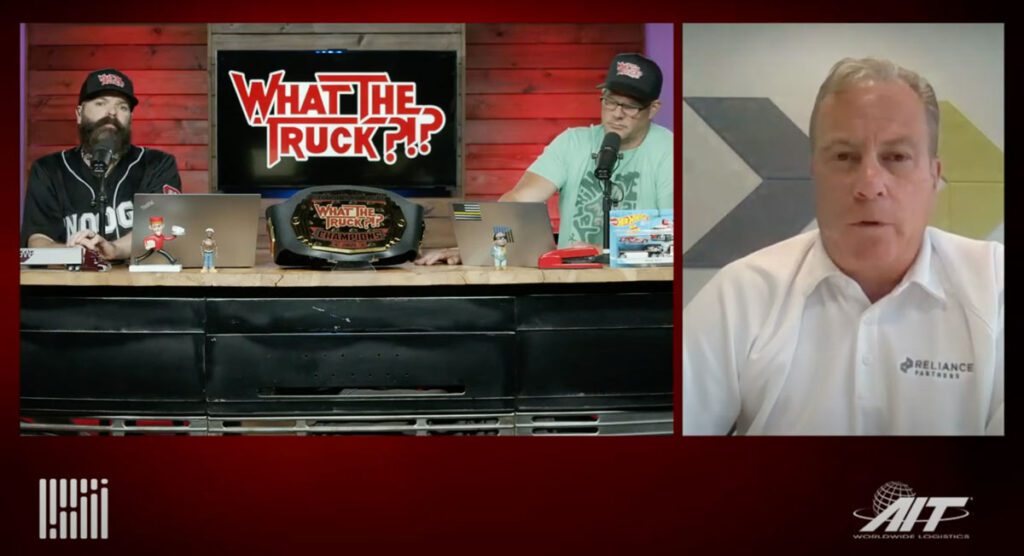 Speculation is growing as to whether another downturn in trucking is imminent as industry leaders draw comparisons to 2019, a notoriously difficult year for freight.
Thom Albrecht, Reliance Partners CFO and chief revenue officer, doesn't expect the market to dip as much as it did three years ago but said it's prudent to remain on edge. And while comparisons will always be made to previous downturns, he said the only comparison that truly matters is how current trends are faring versus last year's performance.
"We may not have a steep decline in freight volumes, but trucking could still feel pretty bruised as the correction takes place. The 'retail therapy' spending boom on goods is over, inventory catch-up has not only happened in a majority of industries, but excess inventories exist in many sectors. And with fuel prices elevated and used equipment prices now correcting, the backdrop for trucking is not pretty."
When asked about comparisons to 2019 or pre-pandemic volumes, Albrecht acknowledged that "using that lens shows healthy growth in categories like retail sales and durable goods, but that is a hollow victory."
"For example, from March 2021 through December 2021 retail sales, excluding motor vehicles, parts and gasoline, rose 22.9% versus 2019, an enormous number. But if retail sales in the remaining months of 2022 are up 15% to 20% versus 2019, that ignores the reality that retail sales could be off 4% to 6% versus a year ago. And that is before adjusting prices for inflation, meaning the drop in retail items sold could be off closer to 10%. And combining that drop with at least 5% capacity growth, then the comparisons start to get a lot more concerning," Albrecht said.
Things are trending in the wrong direction with several key freight buckets. At Reliance, an insurance agency that only serves commercial trucking and logistics, Albrecht said insurance data points affirm the deteriorating freight market. For example, new insurance premium growth has slowed (as opposed to renewals) and referrals to producers have almost dried up since mid-May.
"In July, for the first time in a couple of years, we're actually seeing [net] endorsements turn negative," said Albrecht, who is not surprised by the trend. He noted that net positive endorsements made up only 3% of premiums in June, a sharp decline from the past two years, when new endorsements represented anywhere from 8% to 15% of monthly premiums. Endorsements occur when trucking companies add equipment.
Albrecht expects to see this negative endorsement trend to continue for at least a couple of months due to how difficult the operating environment has become for small operators, along with those primarily dependent upon the spot market. But over-the-road contract carriers also are seeing declines in loads. And while contract rates may not be plummeting, the spot market worries him.
"It suggests to us that when we get into bid season in Q3, Q4 and Q1 of next year, there's going to be very aggressive actions taken by freight brokers and small carriers to try to win business," Albrecht said. "Unfortunately, too many small and midsized fleets price for cash flow more than for profitability."
Albrecht added that each facet of the freight industry won't be affected simultaneously but will gradually feel the sting.
"I believe that in Q4, and into Q1 of next year, we'll see a lot more of the 'protected part' of the market be impacted," Albrecht said. "That could include over-the-road, regional repetitive runs and even a little bit of dedicated trucking. So this unwinding of the freight party, the ending of the inventory catch-up party in most industries and the unwinding of the retail therapy spending cycle that we all went through are going to have some negative connotations for trucking, even if enterprise carriers have only modestly felt it so far."