July 5, 2022
Come one, come all: Logistics offers everyone a fresh start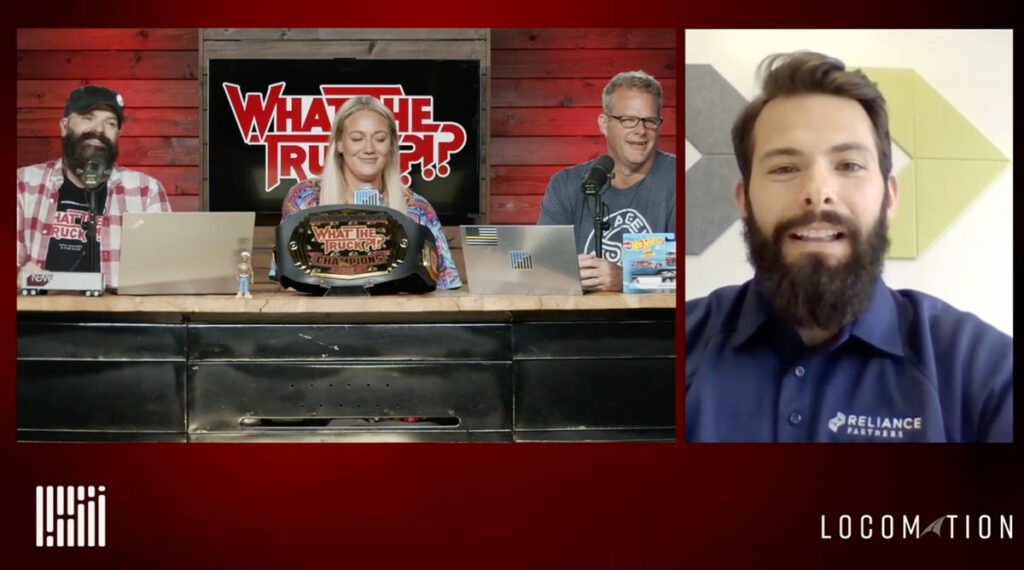 Innovative industry isn't just for gearheads anymore
Both layoffs and resignations have fueled the ongoing exodus of American workers from their current jobs to something entirely new.
If you're in the market for something more dynamic than a typical desk job with high growth potential and relative stability, look no further than logistics.
On a recent appearance on FreightWaves' WHAT THE TRUCK?!?, Graham Gonzales, Director of Strategic Accounts at Reliance Partners, explains that although it's not without its challenges, logistics is a resilient industry that doesn't sleep and is always innovating.
"There's a lot of scary headlines out there about things starting to slow down. We're seeing it in trucking and logistics for sure," said Gonzales. "They're coming up with companies, services and positions that we couldn't have even imagined five to 10 years ago."
The younger workforce is starting to take notice, as more college students are pursuing degrees in supply chain-related fields.
"We're seeing supply chain management degrees pop up all over the place," Gonzales said. "So someone who has finished high school but has yet to decide a career path yet can now go to a two-year trade school to join the logistics pool."
But what makes logistics much more attractive than other industries, such as finance or tech, is that anyone can get in on the action as long as you're willing to put in the work and be flexible. Gonzales explained that many skills are picked up on the job, pointing to freight brokers as an example.
"Any sort of tech or sales experience can be leveraged very heavily in the transportation space," he said, adding that previous experience in hospitality service roles have transferable skills as well.
Gonzales entered the industry with sales and technology experience, having worked previously at WeWork.
"I'm in a tangential industry, myself being in insurance for the logistics space, but I'd still say all of that is applicable," he said.