June 2, 2022
Drivers, what's in your toolbox?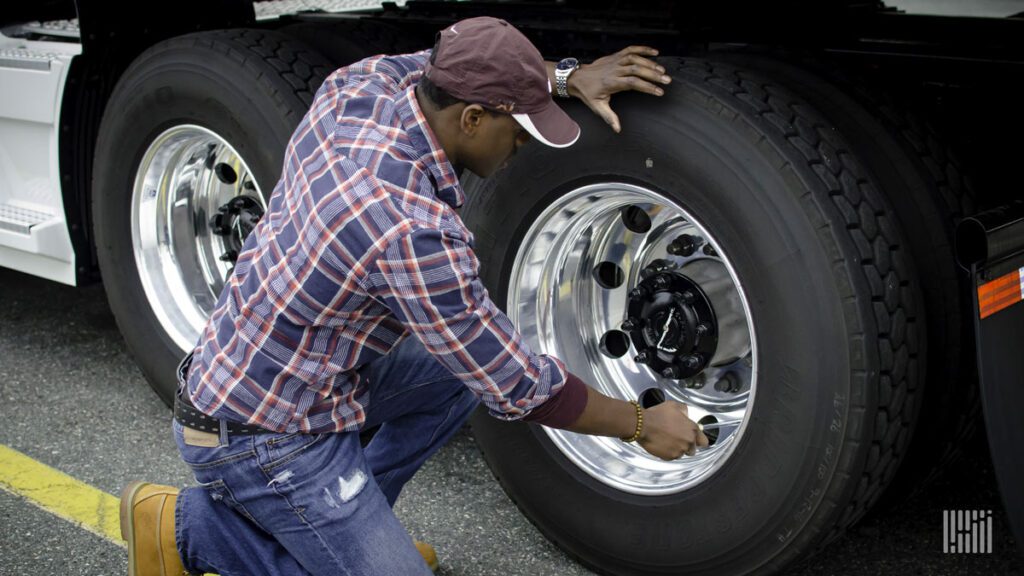 Don't let minor problems turn into bigger issues
Even in the age of roadside assistance, trucking still requires you to get your hands dirty every now and then, so having the right tools on hand is a must.
As supply chain expectations grow even larger, tolerance for delays is growing thinner, which means that even minor delays must be dealt with.
Though it's best to leave big repairs for the mechanics, Brian Runnels, Reliance Partners' Vice President of Safety, explains that with the right set of tools a driver can handle most of the rest.
He recommends every driver have a toolbox of basics to ensure that little problems don't become big issues, or worse, result in a violation.
Tools such as screwdrivers, pliers, wrenches and such are a must. Even a large hammer, he said, can come in handy when dislodging frozen brakes. It might also be a good idea to carry an assortment of gladhand seals and nuts and bolts.
"Especially in the Midwest and the Northeast, some of that stuff gets rusted and you gotta break 'em off and replace the nut or bolt," Runnels said, pointing to the landing gear, which has a bolt holding the handle on, that he said can often break. "The next thing you know you can't roll the landing gear up or down, so I always had a couple nuts and bolts that were a good size to replace a landing gear handle."
Runnels said he also found a fifth-wheel pin puller to be a must-have item for drivers who have difficulty pulling the fifth-wheel pin or trailer tandems.
"So many drivers get hurt pulling a fifth-wheel pin or trailer tandem because when you extend yourself by yanking and pulling, we see shoulder, elbow, neck and back injuries," Runnels said. "So that was a really helpful tool. Plus, I used it during the chain up process, so it had a multi purpose to it."
Other items to consider are gloves, safety glasses, earplugs and a flashlight or headlamp. Runnels also recommends carrying the classic duct tape and baling wire, as in the event of a collision or striking a deer, these items can make the temporary fixes needed to get back on the road.
During a roadside repair, remember that your safety is your primary concern. Each truck should have the right equipment to keep the driver safe alongside the roadway. That means that safety vests and safety triangles are a must.
"It's required that each truck have three triangles," Runnels said, adding that flares, while not common these days, are still useful. "The triangles are supposed to be at intervals of 10 feet, 100 feet and then another hundred feet on a divided highway." He said to make sure to twist the bottoms of each triangle to give it more stability as high winds can easily blow them over.
Another thing to keep in mind is that while fire extinguishers are required onboard every vehicle, first-aid kits aren't, so Runnels advises drivers purchase a kit or to keep a supply of bandages and antibiotic ointment.
Lastly, Runnels advises drivers to dress appropriately for the season and the weather. A sweatshirt and blue jeans may cut it now, but what if you've got to chain your tires during a Colorado snowstorm? Keep in mind that inclement weather can strike at any time of the year. Your future self will thank you for investing in rain gear because the last thing you want is to get drenched during an already stressful situation.