August 28, 2023
Enhancing Cross-Border Risk Management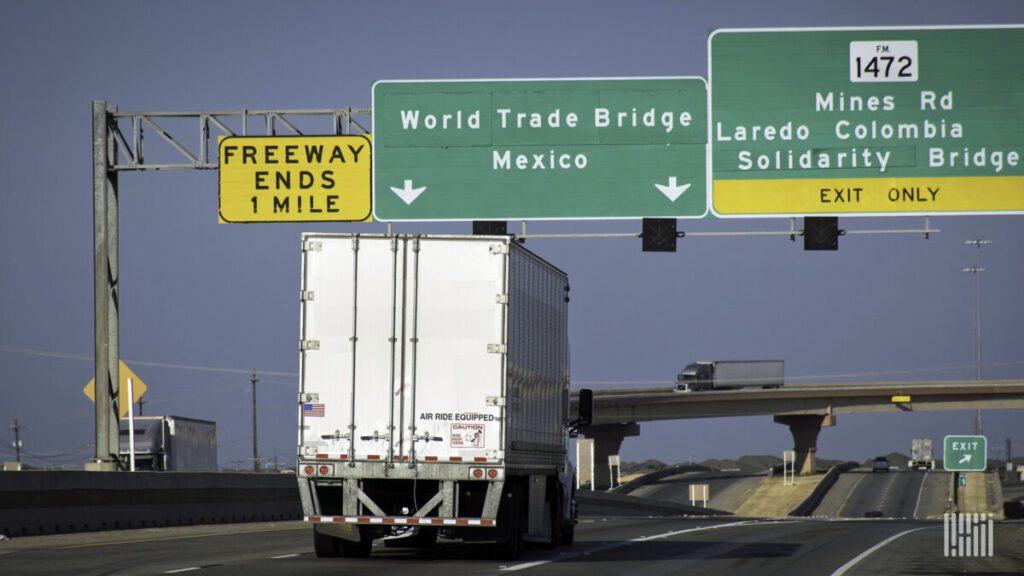 Protect Your Cargo with Reliance Partners' Comprehensive Coverage and Low Deductibles
A decade ago, venturing into cross-border trade from the U.S. to Mexico came with an unsettling challenge: a lack of cargo insurance protection. Unlike the U.S. and Canada, where most carriers possessed substantial cargo insurance coverage, Mexico's carriers historically struggled to procure adequate coverage.
Consider this scenario: a Mexican carrier transporting a 40,000-pound, $100,000 load lacked mandatory cargo coverage, while their U.S. counterparts had coverage worth at least $100,000. The stark difference in insurance practices raised eyebrows and concerns.
Mark Vickers, Executive Vice President and Head of International Logistics at Reliance Partners, a premier freight insurance agency, notes, "Motor carriers in Mexico and logistics service providers lacked cargo insurance, creating a sharp contrast to the U.S."
This insurance gap left shippers exposed to losses during transit. Without proper cargo insurance, they often relied on self-insurance or global policies, accompanied by high deductibles. In case of claims, even non-catastrophic events like theft would burden shippers financially. For shipments valued at $100,000 or less, insurance often seemed impractical.
In a landscape where Mexico's significance in cross-border trade with the U.S. is undeniable, businesses are drawn to nearshoring benefits. Yet, the allure of labor, taxes, and shorter supply chains overshadows a crucial aspect: mitigating cross-border risks.
With over 17,000 reported cargo theft incidents in Mexico each year, the shadow of theft looms over shippers navigating the border. The absence of substantial cargo insurance coverage leaves companies vulnerable to substantial risks.
Vickers emphasizes, "Considering the potential loss of value and operational downtime in case of theft or loss, the impact on operational costs is evident."
Recognizing this gap, Reliance Partners introduced the Borderless Coverage program over eight years ago. Designed to provide comprehensive, usage-based cargo insurance, the program covers shipments from their U.S. origin to final delivery in Mexico and vice versa, all with a low deductible.
Initially tailored for single cross-border shipments, the program evolved to cater to logistics service providers and shippers with contracted freight. This shift not only allowed shippers to protect their cargo affordably but also gave logistics service providers an edge.
"We're aiming to shift the focus from mere pricing or capacity to risk management," Vickers explains. "By offering cargo insurance in Mexico, logistics service providers can set themselves apart."
In a game where effective cross-border risk management determines success, Borderless Coverage emerges as a strategic asset. Reliance Partners doesn't just provide insurance; they empower companies to construct comprehensive domestic and cross-border programs. An integrated portal streamlines the insurance process, offering automation and compatibility with various Transportation Management Systems (TMS).
"The portal brings speed, accuracy, and standardization to broker interactions," Vickers adds, noting its capacity to offer instant rates based on pickup and delivery addresses.
Beyond cross-border coverage, businesses can access specialty services, including domestic less-than-truckload cargo coverage and high-value protection. As companies invest in securing their cross-border shipments, new horizons unfold, backed by the assurance of coverage.
Reliance Partners' Borderless Coverage offers a pivotal step toward mastering the intricacies of cross-border trade. To explore how you can protect your shipments, learn more about Borderless Coverage here.
See our featured article from our friends at FreightWaves here.