April 10, 2023
How carriers can identify log falsification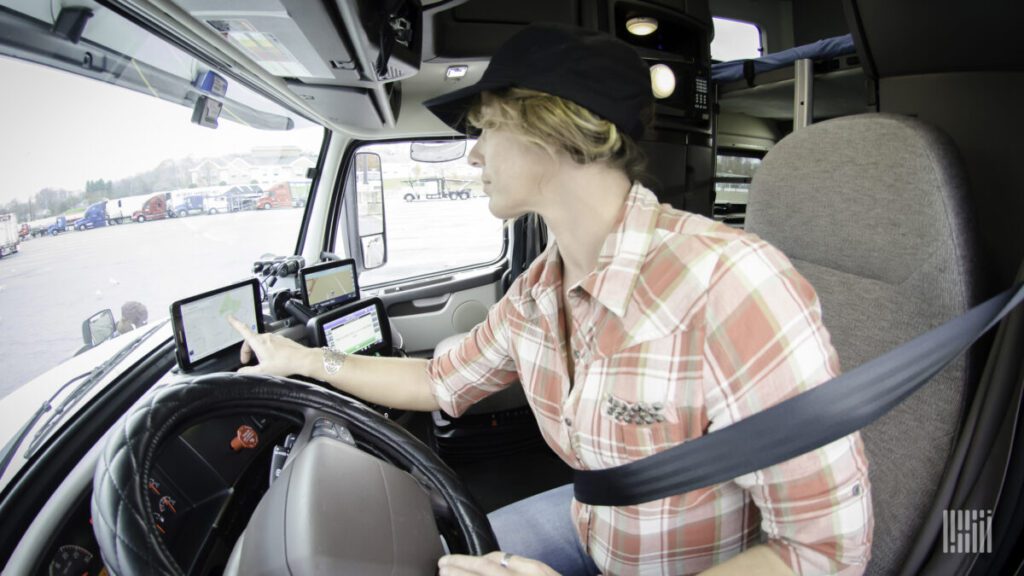 Reliance Partners safety expert shares 3 reports to monitor daily
Hours-of-service violations are fairly easy to detect on a driver's log. After all, ELDs are designed to keep track of drivers' hours and will flag instances when they exceeded their allotted driving time.
However, just because the ELD system did not detect an HOS violation doesn't mean it's not there, concealed by log falsification.
The issue of log falsification isn't new. It was prevalent both in the days of paper logs and still today in the ELD era. What has changed is the way drivers falsify logs: unplugging an ELD, working without being logged in or making deliveries while on personal conveyance, for example.
Log falsification isn't something carriers should take lightly. According to FMCSA data from 2019 to 2023, "a false report of driver's record of duty status" accounted for 4.9% of all roadside inspection violations, was the fourth most common driver violation and one of the top out-of-service violations.
While law enforcement can only see a driver's logs from the last eight days, carriers and drivers aren't out of the woods once this time passes. Companies are required to retain drivers' logs for six months, which exposes them to the risk of fines or a reduction in their safety rating.
"If there comes a time when you have a crash and attorneys or law enforcement start digging into your records and find falsifications, it's all going to come to the surface. That's probably the worst thing that could happen when it comes to hours of service," said Brian Runnels, vice president of safety at Reliance Partners, a Tennessee-based trucking insurance agency that aims to help motor carriers manage safety risk.
This is why it's vital that safety departments understand how drivers falsify logs, look out for it daily and address it internally to prevent it from happening in the future. Runnels identified three valuable reports safety personnel should watch for signs of log falsification.
Reports to help catch log falsification
1. Odometer report
An ELD's odometer report provides a truck's mileage from the beginning and end of each day.
A jump in the odometer reading from day to day means the ELD did not record those miles, which is a red flag that can be a sign the device came unplugged. Drivers can unplug the device in order to avoid being tracked by the ELD and hide the fact they drove beyond their hours-of-service limits.
"Those miles must be assigned to whoever was in the truck," Runnels advised. "It could have been in the shop and moved around by the mechanic. But if there's no good reason, it must be assigned back to the driver."
2. Unidentified driving report
When a driver logs out of his or her ELD and drives, but the device is still plugged in, the miles driven are still recorded. However, in most cases, the hours are not automatically added to the driver's log.
Once the driver logs back into the system, most ELDs will ask drivers to claim any time driven as on-duty driving time. It will be considered unidentified, or unassigned, driving time if it is not claimed by the driver.
While sometimes not claiming unidentified driving time is a mistake, it's also something drivers do when trying to conceal HOS violations; if drivers were to accept that time as on-duty drive time, it would put them over their legal work hours.
Motor carriers must retain unidentified driving records for six months, and as per the Federal Motor Carrier Safety Regulations (FMCSRs), they must "annotate the record, explaining why the time is unassigned; or, assign the record to the appropriate driver to correctly reflect the driver's hours of service."
Safety personnel will need to determine whether unassigned driving time should be assigned as on-duty driving time, on-duty yard move or off-duty personal conveyance. The driver then must verify it and accept it on his or her log.
3. Personal conveyance report
Personal conveyance is driving done off duty for a non-working reason and does not count toward a driver's hours of service limits. Drivers falsify logs by misusing personal conveyance, often switching from on-duty driving to personal conveyance once their available hours are up. This can be to finish delivering their current loads, advance their locations for their next pickups or even to perform other work-related moves such as driving to the repair shop.
Motor carriers should pull their fleets' personal conveyance reports and review all annotations from drivers to ensure they are adhering to FMCSA guidelines and company policy.
Current FMCSA parameters for personal conveyance do not include specific time or distance limits, only descriptions for when it can be used, which some consider too vague. Drivers who unintentionally use personal conveyance improperly can still be dinged for false logs.
"That may have a drastic effect on a company's safety scores because those rules are weighted so heavily. A lot of the time, drivers are also put out of service, so that is going to add points to their hours-of-service score. When you start getting a few of these falsifications, that will really wreak havoc," Runnels said.
Carriers can enforce stricter personal conveyance guidance or turn off the function altogether, but this may not solve the root of the problem entirely: Runnels said this tends to cause an uptick in HOS violations. This could be because drivers are still met with the same scenarios that caused them to use personal conveyance in the first place.
Preventing log falsification
Whether it happens on paper or an ELD, the core reason for log falsification still remains the same: "It's all about getting somewhere with not enough time to get there," Runnels said.
This is an issue the industry as a whole has always grappled with but will not hold up as an excuse in the eyes of the law in roadside inspections.
Runnels recommends carriers get ahead of the issue.
"You should be telling drivers, 'Look, we don't put up with falsifications. If you're going to have a problem with your hours, you need to contact us.' Follow through with that," Runnels said.
Dispatchers should always work with drivers to ensure they are being assigned loads they can run legally. After all, coercion of drivers to take actions that would result in violations is not only an ethical issue but is also an infraction of the FMCSRs.
Ultimately, while proactive steps should ideally help prevent falsification, Runnels advises all carriers to have a plan in place to monitor drivers' logs and address any inconsistencies.
Runnels said companies should document training, coaching, verbal warnings and written warnings, as well as stay true about escalation if falsifications happen again.