August 11, 2023
How to Navigate ELD Failures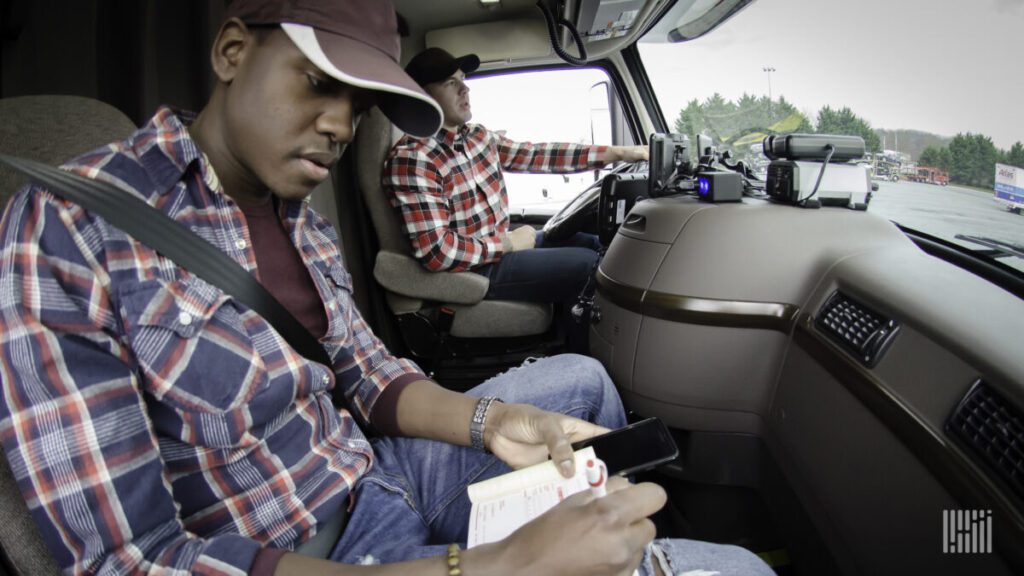 Ensuring Regulatory Compliance Amidst ELD Technical Challenges
ELDs have become a staple in almost every semi-truck today, playing a critical role in monitoring drivers' hours of service. However, issues with ELDs have been observed, including user errors, during the initial enforcement of the ELD mandate, according to Daniel Vega, Director of Safety at Reliance Partners, drawing from his experience with the Commercial Vehicle Enforcement Bureau.
Though familiarity with ELDs has grown among drivers, technical malfunctions can still occur. Device failures, device access problems stemming from phone or tablet issues, and other technical glitches can lead to inaccuracies in recording drive time.
In situations where ELDs fail, it's crucial for both drivers and carriers to understand how to ensure adherence to Federal Motor Carrier Safety Regulations.
Guidelines for Drivers During ELD Failures:
As per regulations, drivers are required to maintain logs of their hours of service for eight consecutive days, encompassing the previous 24 hours and the preceding seven days. Should ELD malfunctions prevent accurate logging, drivers must resort to creating precise paper logs for the malfunction period.
Failure to keep any log due to a broken ELD constitutes a 'no logbook' violation. However, most drivers are aware of the necessity of carrying paper logs as a backup, according to Vega. Notably, drivers can only use paper logs for eight days after a malfunction unless the carrier obtains an extension from the Federal Motor Carrier Safety Administration.
Immediate reporting of issues to the carrier is advised, with FMCSA recommending problem notification within 24 hours. During inspections, officers ascertain malfunction occurrences through conversations with drivers and log reviews.
Steps for Carriers When ELDs Experience Failures:
Upon identifying a malfunction, carriers have a span of eight days to rectify the situation. This involves resolving the issue or providing drivers with a replacement ELD.
Prompt communication with the FMCSA division administrator within five days is crucial if an extension is sought. The determination of the extension rests on the specifics of the ELD malfunction as evaluated by the FMCSA.
Carriers hold the responsibility of equipping drivers with essential in-vehicle information regarding ELDs. This encompasses an instruction sheet detailing malfunction reporting requirements and recordkeeping protocols. Additionally, carriers must supply drivers with sufficient blank logs to document duty statuses for a minimum of eight days.
Vega suggests consolidating all mandatory information in a single location, such as a binder, for easy access. This should encompass registration, insurance details, and the comprehensive in-vehicle information outlined in the Federal Motor Carrier Safety Regulations section 395.22. The inclusion of a user manual, ELD data transfer instructions, malfunction reporting guidelines, and correct grid logbook pages in case of malfunction is recommended.
For more information about Reliance Partners, please visit here.