August 12, 2022
Insurance FAQ: What Exactly is DataQs?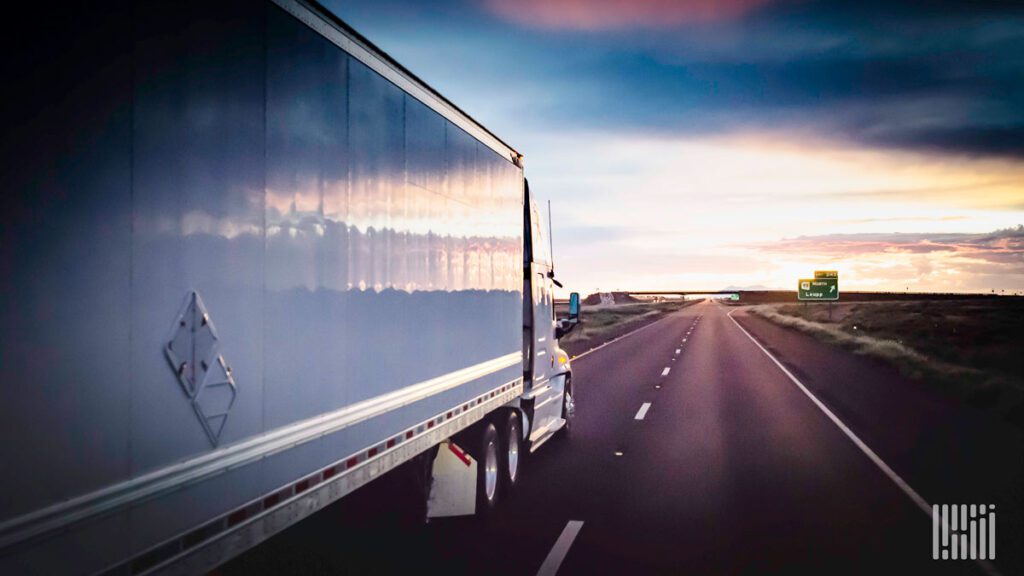 FMCA's program allows motor carriers to dispute violations
Do you DataQ?
The answer should be yes, especially considering it could take you off the hook for a number of violations.
Let's face it. Everyone makes mistakes from time to time — even those writing the tickets. If you receive a violation that you feel is without merit, don't let it go unnoticed.
DataQs allows users to track and petition a review of federal and state data issued by the Federal Motor Carrier Safety Administration that's believed to be inaccurate or incomplete.
"It gives carriers the ability to dispute any violations that they receive," said Reliance Partners Director of Safety Robert Kaferle, arguing that not enough motor carriers are aware or take advantage of this robust program.
The process is rather simple. Once registered for a DataQs account, motor carriers will then be able to submit a Request for a Data Review (RDR) on any violation they feel can be arguably overturned.
According to Kaferle, motor carriers can use DataQs for accidents dating back three years and two years for violations. However, don't expect FMCSA to hear every one of your petitions.
"You could develop a reputation as somebody who cries wolf, so be careful what you submit for review," said Kaferle, warning that some violations you just can't argue. For instance, he said there's no excuse for not having eight days of blank logs or not having the electronic logging device manual available. "You can't dispute the fact that you didn't produce it."
An RDR can be quick in some cases and lengthy in others. Kaferle said it depends on the jurisdiction and complexity of the challenge, though FMCSA states that it aims to investigate claims within 10 days.
"I've DataQ'd things that I've submitted in the morning and that afternoon received a positive result where they reversed the violations," said Kaferle, adding it can sometimes take a couple of days or even over a month to receive a result.
Kaferle also noted another DataQs feature that many carriers are unaware of — the Crash Preventability Determination Program (CPDP) that processes RDRs to reassess the preventability determination of crashes.
Through the CPDP, crashes that occured on or after Aug. 1, 2019, may be eligible for an RDR to determine if the accident that was deemed preventable was in fact not preventable.
Eligible crashes include accidents where the commercial motor vehicle (CMV) is arguably not at fault. This includes but isn't limited to rear end collisions caused by another motorist; by a motorist causing a wrong direction or illegal turn crash or by a vehicle that fails to stop; accidents occurring when parked or legally stopped; accidents caused by an individual under the influence or by a driver who was distracted or experienced a medical issue that contributed to the crash.
Motor carriers can request the FMCSA via DataQs to review their accident to determine whether it was in fact not preventable. Kaferle said accidents found to be non-preventable can greatly improve insurance rates and Injury Severity Score.
Kaferle instructs motor carriers to employ DataQs with discretion. He said to know the rules and how they relate to your case in particular so that your petition boasts factual backing.
"A carrier isn't going to know about these tools if they haven't done their due diligence to learn them or if they haven't worked with an insurance company or consultant that understands their importance," Kaferle said. "A lot of carriers don't get on the FMCSA website. They don't review their numbers every month, nor their scores. They're just not in touch with the tools that are available."
Kaferle urges all carriers wanting to improve CSA scores, dispute violations or seek a crash preventability determination to register for a DataQs account immediately and reach out to Reliance Partners to learn how to further lower risk.