July 15, 2022
Never Disregard Patterns of Safety Violations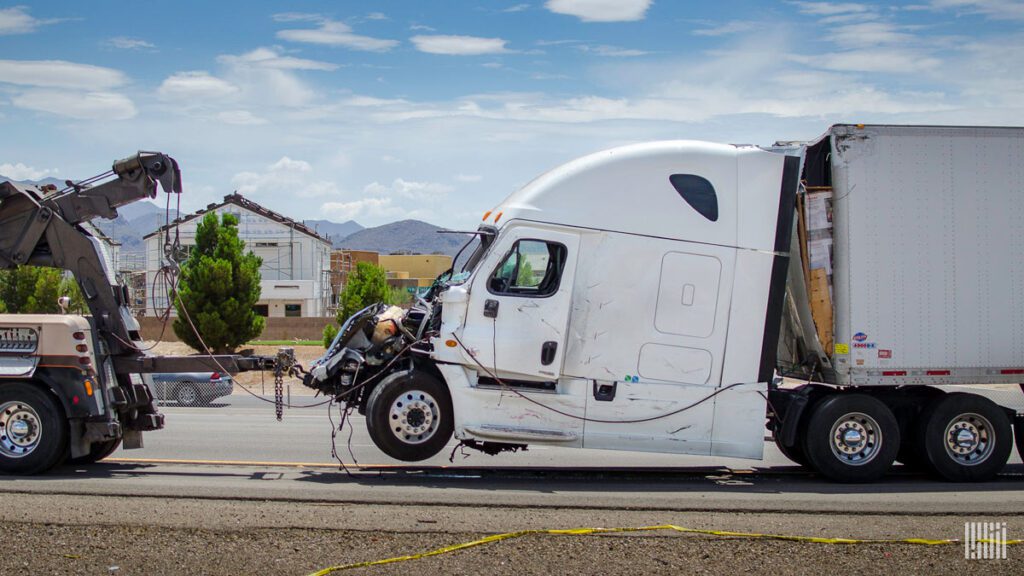 Drivers' risk factors go hand in hand with frequency of recklessness
Everyone makes mistakes, but how many is too many?
Brian Runnels, Reliance Partners' vice president of safety, urges fleets to be watchful for patterns of reckless behavior, disregard for safety compliance or insubordination from their drivers. He notes that drivers' risk factors go hand in hand with their frequency of recklessness and that gross negligence usually worsens over time.
"I've dealt with drivers where I tried the coaching aspect of it, then went into the disciplinary side of things, but finally came to a decision where I told them that I'm sorry but I can't keep you on," Runnels said of his prior experience with overseeing safety and training for an Indiana-based motor carrier.
He explained to his drivers that he wasn't looking to fire anyone but that he can't stop them from firing themselves. And there comes a point where you have to draw the line.
Runnels advises managers to take action immediately upon the first signs that a pattern of negligence is emerging. He suggests either offering the driver remediation or taking disciplinary action if needed, depending on the severity of the infraction.
"You have to ask yourself, 'Can I defend this driver in court if something were to happen?'" Runnels said. "If the answer is no, then you can't keep them."
The Federal Motor Carrier Safety Administration rolled out a ruling in 2014 to put unsafe motor carriers with a track record of gross negligence out of business.
The Patterns of Safety Violations Rule enables FMCSA to suspend or revoke the operating authority registration of for-hire motor carriers that show a complete disregard for safety compliance or that tolerate such behavior from their drivers.
In fact, the FMCSA declared a Florida-based motor carrier to be an imminent hazard to public safety and ordered them to suspend operations after a crash that killed two and injured nine.
According to the out-of-service order, an investigation revealed "egregious levels of noncompliance and a complete failure of the carrier and its owners to implement any aspect of a safety management plan."
For those who believe their safety compliance is subpar or are having trouble managing insubordinate drivers, Reliance Partners' safety consulting services can help right the ship.
Runnels and his team of risk management experts will provide fleets with coaching strategies and offer suggestions for when and how to carry out disciplinary actions when necessary.
But remember that risk mitigation doesn't have to wait until the driver has come aboard. Runnels encourages hiring managers to do their due diligence during the recruiting process too.
This includes carefully checking the driver's motor vehicle record and pre-employment screening reports as they will more or less indicate future performance. Also check to see if the driver is qualified to be on the road at all. It may surprise you to learn that an applicant has been ordered out of service by the FMCSA.
Runnels said this makes the job of a recruiter one of the most difficult in the industry. "When you see a history of violations, citations or accidents, it makes you wonder, why would it be any different here than where the driver was before?"
Though asking these questions leaves motor carriers no choice but to turn down the majority of their applicants, doing so saves the carrier from unnecessary risk and perhaps from an avoidable tragedy.
Stick with your rigorous hiring and safety standards, going beyond what's expected from FMCSA or what your insurance carrier recommends. Even as recruiting remains a challenge for fleets of all sizes, bending the rules to boost headcount simply isn't worth the risk and letting things slide can have dire consequences.