June 12, 2023
Operation Safe Driver Week to focus on speeding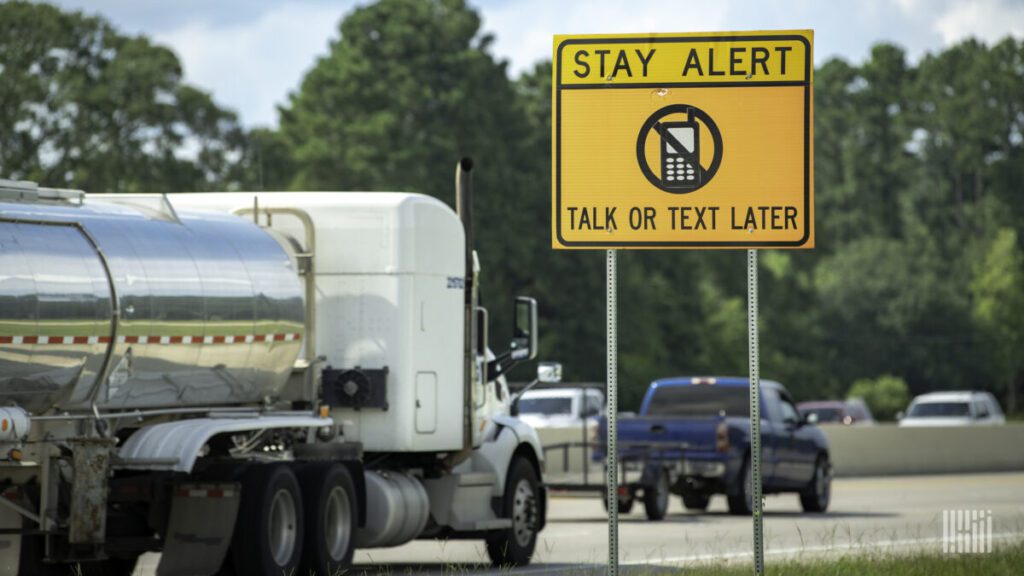 CVSA promoting safe driving habits during annual campaign set for July 9-15
While enforcing road safety is a year-round effort, law enforcement officers across North America will be out in full force next month emphasizing the importance of safe driving practices during the Commercial Vehicle Safety Alliance's (CVSA) Operation Safe Driver Week from July 9 to 15.
The yearly weeklong initiative targets drivers of passenger vehicles and commercial motor vehicles, aiming to reduce crashes and promote safe driving habits through education and traffic enforcement strategies.
This year's focus is on speeding, as it has been for the last four years. Officers will look for drivers exhibiting unsafe practices, such as distracted driving, not wearing seat belts, improper lane changes, turning or passing, using handheld devices while driving and driving under the influence of drugs or alcohol.
"There are countless safe drivers that do what they're supposed to do every day, but unfortunately there are still drivers on the road that give the rest a bad name," said Robert Kaferle, VP of safety at Reliance Partners, a Tennessee-based trucking insurance agency that helps carriers manage risk through safety consulting. "We're as an industry looking to change that perception. These are the kinds of programs that raise that awareness."
During last year's Operation Safe Driver Week, more than 35,000 CMVs and passenger vehicles were pulled over, resulting in 26,164 warnings and citations, according to the CVSA.
The most frequent warning and citations last year were for speeding, with CMVs receiving 2,577 warnings and 1,490 citations for speeding. Passenger vehicles received 4,722 warnings and 7,096 citations for speeding.
CMV drivers who receive a speeding violation have a 47% higher likelihood of being involved in a crash, according to a crash predictor analysis in an American Transportation Research Institute report.
"Unsafe driving behavior may be the actions that get drivers pulled over, but the roadside inspections that start taking place will open the door to other potential violations," Kaferle added.
Ahead of Operation Safe Driver Week, raising awareness is the best way for fleet and safety managers to prepare, according to Kaferle.
"Whether it's through newsletters, conversations with dispatchers, informing your maintenance staff when drivers come through the shop to discuss it — start bringing the whole organization to bear on this one topic. Make sure drivers know the expectations of the organization is safe driving," Kaferle said.
Kaferle also warned that in a market with thin freight opportunities, there may be the temptation for fleet managers to push drivers harder than normal to increase productivity, which could lead to unsafe driving. This includes asking drivers to drive when they're fatigued, even though they may have hours left, or using exemptions that are legal but put a driver in a place where they're driving tired.
"From an operational and organizational standpoint, those are the things you want to look at and question," Kaferle advised.
Reliance Partners' experts can help companies manage risk, improve compliance and implement a strong safety culture in their organizations.
Click here to learn more about Reliance Partners and its safety consulting services.