September 8, 2022
Reliance Partners earns Inc. 5000 listing for 7th straight year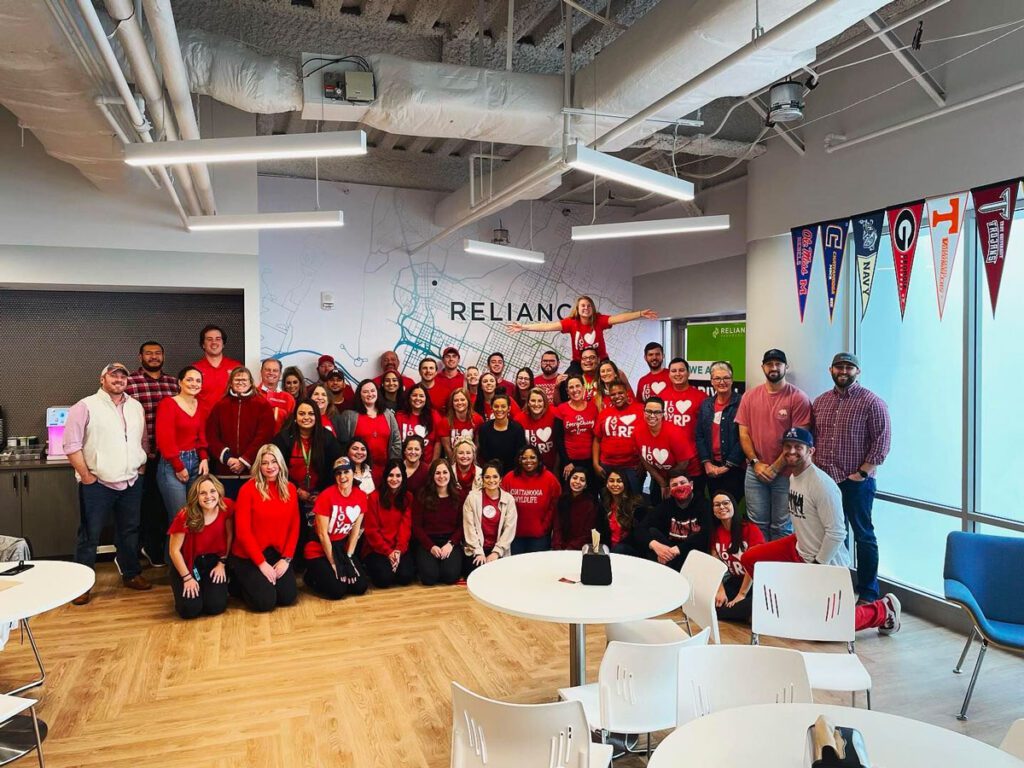 Company places No. 2,138 on list of fastest-growing privately held companies in US
Make it seven in a row for Reliance Partners. The trucking insurance provider is an Inc. 5000 company yet again.
The Chattanooga, Tennessee-based company this year ranked 2,138 on the exclusive list of fastest-growing privately held companies in the United States. Reliance has grown over 278% in the past three years.
"We're proud to earn this designation seven years running," said COO Laura Ann Howell, who said Reliance's growth has largely been people-driven. "We've been fortunate to put together a dynamic and diverse team over the years, and we're excited to see its growth continue."
The 2022 Inc. 5000 ranks companies according to their percentage revenue growth between 2018 and 2021.
To qualify for this prestigious listing, a company must have been founded and generating revenue by March 31, 2018. The company must also be U.S.-based, privately held, for-profit and solely independent — not a subsidiary or a division of another company — as of Dec. 31, 2021. The minimum income required to make the list in 2021 was $2 million.
To receive such status as one of the only insurance brokerages in the country to be exclusively trucking focused is quite the honor, Howell said. Serving over 8,000 trucking companies and brokers, Reliance expects to finish the year with more than $550 million in gross written premiums. But Howell said the goal is to reach $1 billion in the next 36 months.
Reliance offers a wide variety of insurance and risk management solutions, from trucking and freight brokerage insurance to cross-border and safety consulting. Each department works collaboratively to form the industry's most robust comprehensive risk management solution.
"We think about solutions from the perspective of the trucking company and from the trucking industry," Howell said. "And because of that, we can leverage our market knowledge of the insurance space to bring productive solutions to the table."
Howell notes that Reliance's recent development of its usage-based insurance, RUBI, was designed to meet the on-demand coverage needs of domestic, cross-border and international freight.
"We marry the deep knowledge that our team has in the trucking world with the deep knowledge that we have in insurance, enabling us to develop exclusive products that meet the needs of the trucker, the trucking company, and freight brokerages," she said.
Reliance's recent move to a new headquarters has only accelerated the company's growth and made it one of Chattanooga's most attractive business environments. Its new headquarters overlooks downtown, offering panoramic views of the modern city center and the picturesque mountains and ridges that surround the area.
Howell said the office emphasizes the concept of flat hierarchies, where teams work together in open and collaborative areas. Amenities such as outdoor golf putting greens and gaming areas are also available for the team's enjoyment.
"We love being in downtown Chattanooga," Howell said. "It has an energy about it that is productive for our team."