September 1, 2022
Safe Drivers Receive Much-Deserved Fanfare at Truck Driving Championships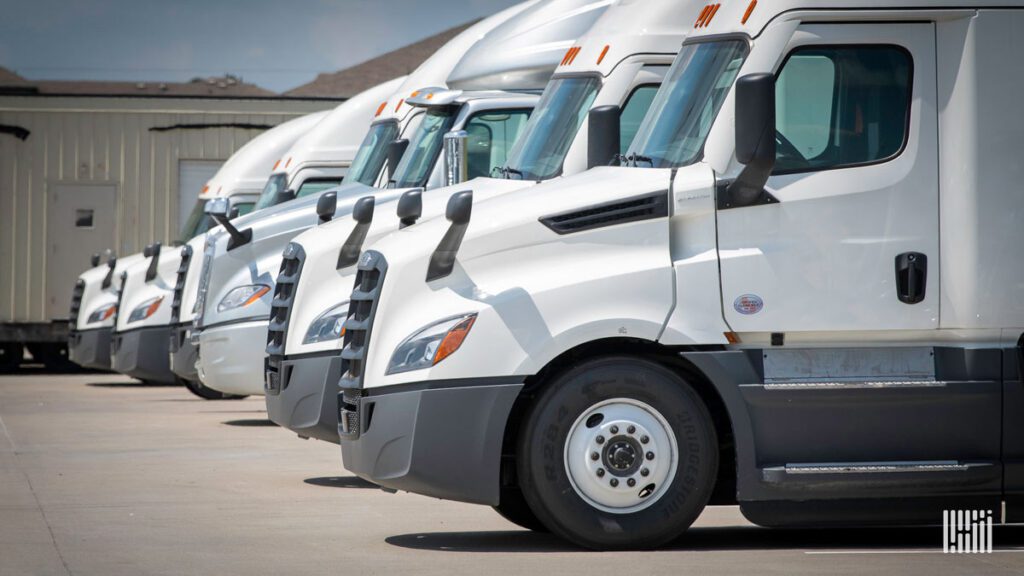 America's best truck drivers met in Indianapolis for safety spar
The 85th National Truck Driving Championships (NTDC) concluded last month in Indianapolis, IN, setting the bar once again for truck driver safety and proving just how rewarding hard work can be.
This year in Indy, the victory lap honor went to FedEx Express driver Roland Bolduc from the sleeper berth class, winning his second Bendix Grand Champion crown since 2017.
Reliance Partners' Brian Runnels volunteered as one of four judges in this year's sleeper berth competition and oversaw the eventual winner's performance. When asked what it takes to compete in these championships, Runnels had a lot to say on the importance of hard work and consistency.
"The drivers that have been doing this for a while are very methodical but very fast and have a certain way of doing things," Runnels said of the competitors' pre-trips. "They do it the same way every time — and that's the key to having a good pre-trip."
There were 408 drivers competing in this year's event in nine vehicle classes. The multiday event challenged the industry's sharpest drivers to demonstrate their pre-trip inspection skills, written test knowledge and road course instincts with the utmost professionalism.
For drivers like Bolduc, organization and preparation are prerequisites.
"A lot of them work very hard preparing for this," Runnels said. "If they're working Monday through Friday, then they're coming to work on Saturdays just to practice."
During the competition, pre-trip inspections were carried out as normal. But "defects" were put in place to challenge the contestant.
Drivers were given a set amount of time to find the defects, though the time limit varies between classes. Those in the sleeper division had just nine minutes to complete their pre-trip inspection successfully. However, the drivers knew that no style points were awarded for finishing early.
Runnels said even the best drivers found themselves under their trucks meticulously inspecting with headlamps just before time expired.
"The vast majority of them were finishing up right as that nine minute-mark hit," Runnels said. "But they've done it enough to know exactly where they needed to be on the truck, at that perfect time, at that certain time, to make sure they covered all their bases."
To qualify for nationals, drivers must first compete at the state level. However, participation is limited to drivers who haven't received a violation or citation, or been involved in an accident — even non-fault accidents — within the past year.
Each state has its own pre-trip and driving tests as well as written exams, though Runnels said all states adhere to the same rulebook, Facts for Drivers.
The winners of each division from each state then advance to compete at the national level, where a single driver is chosen as the overall champion.
"Drivers can only compete in one division a year, though some have won in multiple divisions over the years," Runnels said.
Drivers often get their first taste of competition at the company level, too. Runnels said drivers from FedEx and Walmart, for example, cut their teeth in internal competitions before entering the state and national stages.
It's quite the investment to train and put your drivers through competitions, but Runnels says it's worth every penny.
He understands how hard it can be to encourage drivers to participate, as Runnels himself urged many drivers to enter state-level competitions during his time on the carrier side of trucking. But those that wound up competing were hooked, he said, and wanted to go back year after year.
"It's an expense for the company, but boy it really fosters a culture of safety within your company," said Runnels, describing the competitions as not just a great way to develop drivers but benefit the industry as a whole. "I would like to see more company officials take an interest in getting their drivers involved."
Participation at the national level was quite the honor for Runnels, an Indianapolis native, who for the past decade has volunteered in state level competitions. This was his first nationals competition.
Runnels also serves on the planning committee for pre-trip inspections for the truck driver championships of both Indiana and Kentucky. Among his duties are setting the defects for the inspections tests.
"I'll be back next year," said Runnels, noting that he most looks forward to getting drivers ready for nationals at the state level. "Hopefully I'll be able to provide input on the defects. I've got some good ideas in mind."