September 17, 2020
Thinking about expanding your fleet?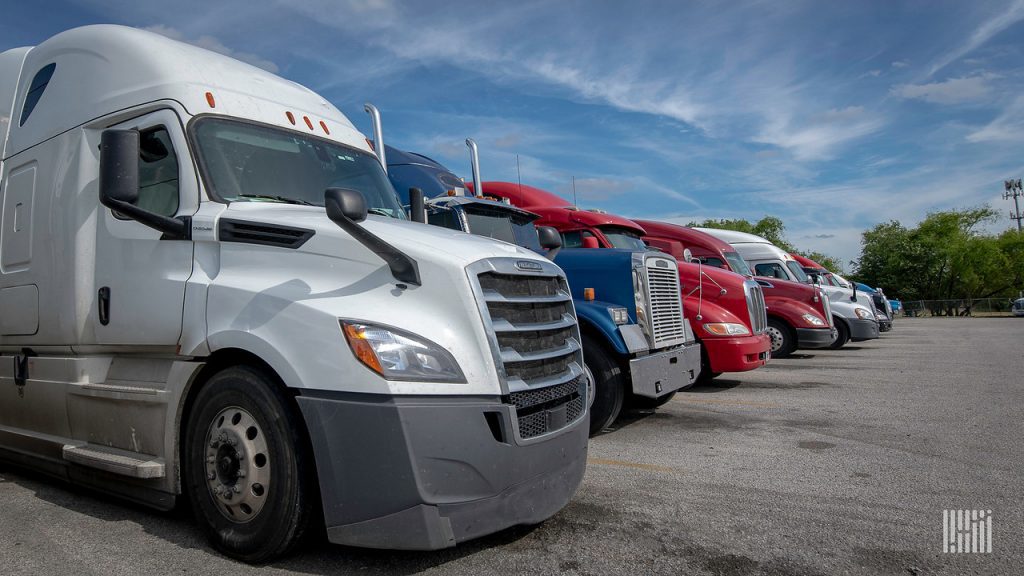 The blistering summer heat is starting to taper off as we approach the start of fall. But while temperatures have started to decrease, freight rates in the trucking sector continue to heat up.
According to Truckstop.com analytics, the average national rates for dry van and reefer truckloads have steadily risen since May, reaching the highest levels since 2018. Similarly, SONAR's U.S. Outbound Tender Rejection Index illustrates the market's tightness by showing freight rejections climbing steeply since mid-June. Its levels have also reached heights not seen since the summer of 2018.
More freight means more business for truckers. When the market is on the upswing, so too are growth opportunities for trucking companies. Expansion is always on the minds of successful motor carriers, especially during the first years in operation. Fleet owners, persuaded by the prospect of exponential growth, may eagerly consider adding two to four or even 10 trucks to their operations all within a short period of time. But is there such a thing as too much growth?
"Freight rates are currently booming so I believe now is a good time to expand, but you have to be cautious because the market is very volatile," said Jordan Chastain, senior vice president of sales at Reliance Partners. "You should expand as long as you do it safely and with a controlled approach."
Although newly formed trucking companies may want to expand rapidly in the first couple of years, Chastain advises against pushing the envelope too far, stating that owners can quickly get in over their heads if they're not careful. He implied that insurance carriers don't want to see trucking companies grow from three to 20 trucks in one insurance term. Instead, Chastain argues that they would rather see controlled growth of around one to two trucks a year.
"Quick growth often leads to an increase in claims and CSA violations," Chastain said. "Some insurance companies allow motor carriers to add as many trucks as they want per period, but keep in mind that adding more trucks than you can handle can lead to you paying the price at renewal."
What makes rapid growth so risky is that fleet operation becomes much less controllable as overhead increases. In addition, Chastain suggests that motor carriers often find that their back office systems are unable to keep up with the increase in freight volumes. Hiring a large number of owner-operators is also a risk factor that can significantly hike up insurance rates, as Chastain explained that they're typically more difficult to manage than drivers in company trucks. He also noted that maintenance costs also tend to be greater with owner-operators than with fleet vehicles.
During each term, insurance is set at either a per-truck or per-mile rate according to the conditions of the policy. Insurers will often set limits on the number of trucks that companies can add per policy term. In the case of an operator that wants to add more to its fleet than previously specified, Chastain recommends reaching out to the insurer as it will want to know the reasons for expansion and whether there is a plan to properly manage it. Remember that adding more trucks may require supplemental coverage, he said.
Chastain urges motor carriers to plan ahead before executing an expansion. It's best to make sure growth can be controlled as much as possible by establishing both safety parameters and adequate driver training up front. He also recommends checking whether the back office is capable of handling the increase in volumes. Keep in mind that fleet scalability will likely call for additional support staff to be hired to provide driver management and administrative support.
"Reliance Partners can help your company put a plan in place and show you how insurance carriers are going to react to your growth," Chastain said. "Without the right protocols in place, hiring drivers that aren't the most qualified and adding owner-operators that don't follow the rules, your motor carrier could be placed with a high-risk carrier with doubled insurance rates at renewals."