June 30, 2018
Moving and Storage Insurance
The trucking industry is one of the most volatile markets and is prone to several problems like industrial and occupational accidents; however, one of the most important liabilities that can emerge is loss or damage to the goods being carried and transported by the trucks. This is where moving and storage insurance comes into play. Rough handling, improper coordination are just a few of the several problems that can cause a liability of this kind to arise during moving and storage of goods of customers. It causes the company to bear signification loss of money, time and effort; sometimes, even, required to compensate the customer for the damage or loss of goods. Moreover, such a liability can also cause a dent in the reputation of the company.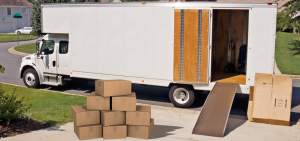 Hence, it is essentially important for the owners of trucking companies to ensure that they have adequate coverage to get through such incidents without any issue. This can be achieved by taking a Moving and Storage Insurance policy from a reputed insurance company. This is one among other ways that can help owners protect their company's interests at the best.
How does Moving and Storage Insurance Work?
A Moving and Storage Insurance plan can cover several areas of risk, depending on the selected plan, and reduce overall risk cost borne by the company to a significantly lower amount. Most available plans cover shipping coverage, warehouse liability, auto liability and much more. These can also be very helpful in case of a situation where either loss or damage to goods has occurred in transit or storage. The plans work for a range of operations from a local moving and storage operation to a long haul inter-state operation.
Employers can examine different kinds of insurance plans available to them and then decide upon the one that suits their needs in an appropriate manner. Different insurance plans are best suited for different companies like there is a range of plans for companies involved in moving household items and one that is involved in moving and storage of commercial industrial items. Similarly, a company involved in inter-state operations would find a plan that provides country-wide coverage and customer support more appropriate than one that offers support in only a few states.
Major Types of Coverage under Moving and Storage
A typical Moving & Storage Insurance policy will offer to cover the following or some of the following depending upon the selected insurance plan –
Truck Liability and Auto-Physical Damage –

The insurance might offer coverage in case the truck meets with an accident or some kind of damage is caused during operations. Full truck details and driver details need to be furnished to the insurance company while subscribing to a plan to avail faster claim.

Mover's Equipment Coverage –

The insurance plans also provide benefits to companies in case their moving equipment is lost or damaged. While providing claim, aspects such as depreciation are also taken into account by most insurers.

Transit Coverage –

If any kind of liability arises while in-transit and it has already been insured then the company can make a claim request for the same. It reduces the loss borne by the company in such unforeseen circumstances.

Cargo Liability –

The company is to a major extent responsible for the goods that it is moving, storing or transporting and, hence, also bears a share of the liability for the same. The trucking and moving companies can insure and avoid this risk as well.
Companies can also opt for workers compensation for their staff that works closely in moving and storage of goods. These workers (and drivers) are prone to injury not only during accidents but also while lifting heavy goods or using the equipment for storage. Hence, getting a worker compensation plan under the moving and storage policy is a good idea as it can cover medical expenses and rehabilitation costs of the employees.
Employers can also opt for a customized plan that will help employers maximize coverage in areas where they are more prone to risk and minimize coverage expenses in areas where they are less prone to risk. A combination of certain similar elements can help companies curate the best insurance plan to meet the needs of their company.