December 11, 2017
Owner Operator Truck Insurance
Owner Operator Truck Insurance
Being an owner operator of a commercial truck comes with various advantages but you have to take more responsibilities as well. Your earnings are higher and you get to keep all the benefits and proceeds from your trucking business. You are free to choose what type of goods you want to transport and where you are ready to go. It presents an exciting opportunity to realize the full potential of your entrepreneurial spirit. At the same time, you will need a special commercial truck insurance policy to cover your investment properly. Do not wait for an accident to happen. Any such incident will force you to shut down your business if you do not have proper insurance coverage.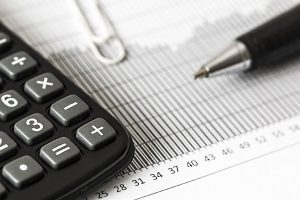 A Liability Insurance of minimum $750,000 is mandatory by federal law for the independent truck operators. The amount is high because a large vehicle generally causes large size damages and serious injuries. Most insurance advisers recommend buying at least $5 million of liability coverage. Without this much coverage, you will face financial difficulties after a major collision. In addition to the basic Liability Coverage, you can add some riders depending on your specific coverage needs, risks and concerns.
A Physical Damage Insurance Coverage for owner operator truck is mandated by the lender. You pay not more than 3-5 percent of your rig value as annual premium if you have excellent driving record. The premium rate will be higher if your driving record is not good. In case of an accident, this insurance coverage compensates you for the truck's depreciated value. A Gap Insurance is recommended if you have an expensive truck. It is possible that at the time of an accident that causes extensive damage to your vehicle, the value of the rig is a lot less than what you owe to your lender. In such a situation, a Gap Insurance Coverage will help you clear your loan without any financial difficulty.
You may want to add an Equipment Coverage rider. It covers damages to small items like tarps, electronic equipment and chains. Loss of fuel due to an accident is covered under it. A Cargo Insurance Coverage is mandatory for all commercial trucks that carry and transport paid cargo. You are required to carry at least $5000 Cargo Coverage. The amount depends on the value of goods you are carrying. A commercial tractor requires Bobtail Insurance if no trailer is being carried in tow. A Contingent Liability Insurance Coverage is helpful on occasions when you drive your truck for non-commercial purposes.
A Non-Owned Trailer Insurance Coverage is handy if you plan to hitch a trailer owned by another company or person. An Occupational Accident Coverage is recommended to cover the driver and the family of the driver. This policy provides for medical expenses when the driver suffers an injury. The family is compensated if the accident leads to the driver's death. Pay a higher premium on this policy and you can cover accidents that are not related to your trucking operations.
The type of owner operators truck insurance coverage you take depends on your specific requirements, the type of truck you own, your future earning potential from the trucking business, the type of goods you plan to carry, and other considerations. If you are unable to determine the type of insurance policy and riders you need, consult an insurance adviser who specializes in the truck owner operator insurance policies.