October 11, 2018
Long Haul Truck Insurance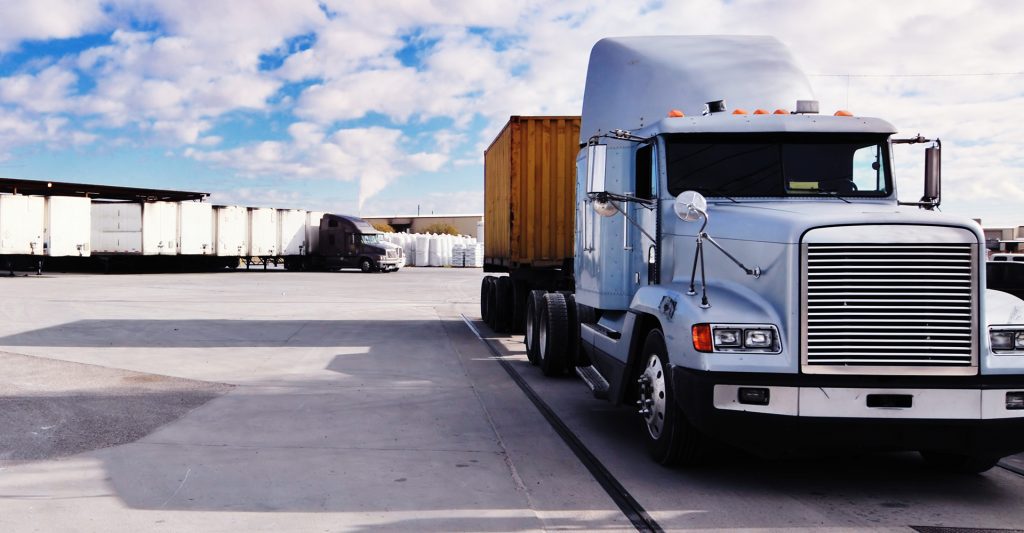 Long haul truck insurance safeguards trucking companies from a lot of the potential costs that could result from an accident. Tractor-trailer trucks fall in the category of the biggest vehicles that are driven on public roads in the United States. The accidents in which they are involved can be tremendously severe and costly. When involved in a collision, an 18-wheeler can cause serious injuries and extensive property damage.
Long haul truck insurance is essentially an exclusive type of insurance for commercial trucks, designed specifically for individuals and companies that offer long-distance trucking services. Typically, the policies take into account the thousands of miles covered annually by these truck drivers and the long haul trucking insurance companies regularly offer high limits.
The long-haul trucking space mainly concentrates on interstate businesses that regularly exceed a radius of 300 miles. The eligible classes include:
• Dry Van
• Haulers of refrigerated goods
• Flatbed Haulers
• Haulers of grain and agricultural goods
• Hazardous commodities
• Non-Hazardous liquid commodities
Coverage Provided by Long Haul Trucking Insurance Companies
The majority of long haul trucking insurance brokers provide a combination of specific coverage directly related to drivers and owners of 18-wheelers and more common protections included in a number of commercial coverage.
Common Protections Found in Long-haul and Other Commercial Trucking Policies
These include:
• General Liability Coverage
• Physical Damage Coverage
• Automobile Liability Coverage
• Medical Expense or Medical Payments Coverage
• Non-Trucking Coverage
• Trailer Interchange Coverage
• Freight Coverage
• Occupational Accident Coverage (OCAC)
• Uninsured and Underinsured Motorist and Commercial Coverage
• Hired and Non-owned Automobile Coverage
Protections More Specific to Tractor Trailer Driver and Owners
These are:

• Equipment Coverage
• Bobtail Liability Coverage
• Non-Owned Trailer Coverage
Cost of Long Haul Truck Insurance
Just like other types of insurance, there are many factors that affect premiums of long haul trucking policies. The factors considered by the long haul trucking insurance companies include:
• Age of the vehicles
• Number of trucks owned by a company
• Driving records of all drivers
• Whether the vehicle is owned by the company
• Number of miles traveled by drivers annually
• Type of cargo transported by a company
• The coverage and limits selected by a company
Possibly Benefits of Your Long Haul Truck Insurance Policy
• Storage and Towing
This prevents you from having to pay for storage or towing costs for a covered vehicle.
• Diminishing Deductible
Each loss-free year, your original deductible will be decreased by between 20 percent and 25 percent, until the deductible gets to $0. No deductible is a reward for safe driving.
• Single Deductible
When a trailer, tractor, and cargo are covered under the same policy and loss results from the same covered damage, only the highest deductible will apply.
• Loan Gap Coverage
There could be a difference in the amount still owing on a truck and the actual value when the loss occurred. That difference is covered by Gap insurance.
• Personal Effects
Safeguard your belongings with coverage for your personal effects inside the truck.
• Downtime/Rental Reimbursement
When a truck is down, no money is being made from that particular truck. This provides benefits that would pay while the truck is down, after a brief waiting period.
• Tarps, Binders, and Chains
You can find that the cost of replacing certain equipment can add up quite quickly. Endorsements are available from some long haul truck insurance providers that cover these kinds of losses.
• Emergency Expense Coverage
This covers emergency costs like renting replacement trucks, tractors, and trailers following a covered loss.
• Rental Reimbursement Coverage
This provides coverage for the rental cost of replacement trailers, tractors, and trucks when a covered loss takes place.
• Electronic Equipment
Nowadays, electronics are a vital part of achieving success in business. This policy covers electronic equipment inside the vehicle.
Where insurance protection is concerned, every fleet owner has his or her own specific criteria and needs. Fleet owners can find a number of insurance packages that will provide coverage for their most basic needs, both online and from the offices of insurance providers. If you have specific needs for additional coverage, truck insurance quotes can be requested from a variety of insurance providers.
Ensure those requests are made from reliable and established insurance companies that offer customized insurance policies that specifically cater to your needs and are compliant with the requirements of the state. Additionally, the company should be concerned about your budget so they can offer you more than one proposal the company owns the vehicle until most or all conditions are satisfied.
The provider you choose should also want to assist you in avoiding the payment of penalties and fines associated with the accident. They should also provide emergency funds so you can continue to operate your trucking business.