April 30, 2018
OOIDA Truck Insurance – Features and Benefits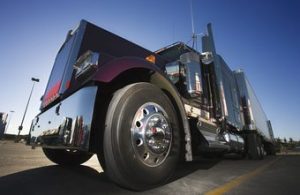 Owner-Operator Independent Drivers Association (OOIDA) provides a whole range of budget-friendly OOIDA truck insurance covers to small-company truckers. With a good amount of experience and expertise in the commercial truck insurance business, OOIDA has pretty much pioneered the development of low-cost insurance goods for truck owners and operators. And it has been doing this since the 1970s. However, OOIDA is more than just OOIDA truck insurance.
Brief History and Mission
OOIDA has been championing professional truckers' rights for more than 43 years now. OOIDA was incorporated as an organization in 1974, which was a year after some frustrated truck owners and operators approached the lawmakers in Washington to address the crippling trucking business during the early '70s. The founding members of the association, which includes late Jim Johnston (erstwhile OOIDA president), flew to Washington to put forward the trucking industry's problems before the lawmakers. Fuel pricing and availability were among the primary concerns raised. After some weeks and several long meetings, the cohort left Washington disappointed and realizing that they should be funded, unified and well-informed to accomplish anything in Washington, D.C.
OOIDA is now headquartered in Kansas City's outskirts. Its mission is to serve small fleets, owner-operators, and professional truckers by working for a business atmosphere where truckers get treated fairly and equally. The other long-term objective is promoting highway driving responsibility and safety.
Operations
Currently, OOIDA is an international trade association that represents interests of professional truck drivers and independent owners and operators on all problems affecting truckers. It has an office in Washington, D.C. that assists professional drivers and small business truckers participate in the regulatory and legislative process and present their side of the narrative to the lawmakers. The association has more than 160,000 members in 50 states in America and also Canada. These members collectively operate and/or own 300,000 or more individual small truck and heavy-duty truck fleets. The Washington, D.C. office keeps a grassroots advocacy effort that consistently alerts members whenever regulatory or legislative developments warrant action.
Since 1973, OOIDA has been actively advocating professional truckers' views by interacting with the federal, provincial and state government agencies to create an equitable climate for commercial drivers. The association is actively involved in all verticals of transportation policy and highway safety. The association takes part in almost every major rulemaking that affects professional truckers. It makes its presence felt at industry-wide conferences and organizations and testifies at all significant trucking problems-related hearings.
Besides all of this, OOIDA also has a trade publication that keeps professional truckers up-to-date on trucking regulations, current legislation, common interests, and new goods and services. It also has a radio presence in the form of Land Line Now. It is probably the first of its kind information and daily news program designed specifically for the trucking sector. Via its subsidiary, Owner-Operator Services, Inc., OOIDA offers a range of benefits programs that help members decrease costs, and function more efficiently and safely.
Benefits and Services
OOIDA also offers quite a few other benefits and services. For instance, it offers life and health benefits for its members. OOIDA's Medical Benefits Group offers these medical benefits for both truckers and their families. The benefits of these programs have been cherry-picked and customized to meet certain requirements. OOIDA strives to deliver the most affordable yet comprehensive benefits offered in the business.
Then there is business assistance offered too. Through this initiative, the association makes accessible its vast experience, knowledge and expertise of the complex problems that truckers come across on a daily basis. The business assistance department comprises trucking professionals who help members with knowledge on topics such as federal regulations, law enforcement, warranty issues and rights protection.
A retirement plan is another offering of OOIDA. OOIDA Retirement Plan is devised considering small business truckers' needs. It's a form of retirement savings for a driver, irrespective of the carrier he is driving for. Also, it facilitates flexible contributions (tax-deductible) as minimal as $25, going up to $12,500 each year. This offers the driver time-flexible saving opportunities.
Some of the other benefits/services of OOIDA are drug & alcohol testing, identity management services, education and research, trucker advantage card, rebate programs, discount programs, and a political action committee. Through its identity theft management and resolution service, OOIDA offers drivers ultimate protection and preventive measures concerning identity-related problems and also credit monitoring. The areas concerning identity theft include children, military identity, medical identity, estate identity, etc.
Conclusion
It should now be crystal-clear that OOIDA knows the trucking business and owner-operators' unique requirements. Through its fully-owned subsidiary, OOIDA offers you correct information and a wide range of covers and policy choices for your small company. OOIDA also has the provision of convenient monthly installments that do not require big upfront payments. There are no extra finance costs too. Therefore, contact OOIDA today and find out the ways to save money on insurance.