November 2, 2017
Reliance Partners Open Chicago Office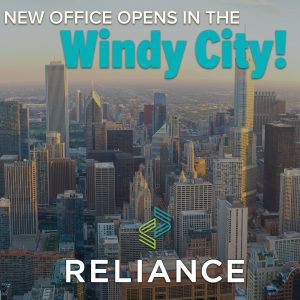 Reliance has expanded its Midwest by opening a new office in the Chicago area.
Reliance Partners has been recognized by numerous publications for its growth and top work environment. The company was most recently featured in Inc Magazine as a member of its 500 Fastest Growing Privately-Held Companies in 2017, Inc. Magazine's 2017 '50 Best Workplaces,' and in Fortune as one of "America's Best Workplaces."
Edgar Mercado will lead the new Chicago office. Mercado started his career at Reliance in Chattanooga and has emerged as a leader in a short time. A Chicago native, he is familiar with the area and anticipates rapid growth in the Midwest market.
"Edgar has and continues to contribute greatly to the agency's growth," says Jason Coleman, SVP of Sales at Reliance Partners. "We look forward to his success leading the office in Chicago."
Read more here: https://www.timesfreepress.com/news/business/aroundregion/story/2017/nov/02/business-briefs/456044/